The Global Warming Shield Foundation on Tuesday, October 1, 2019 in Ilorin, Kwara State, flagged off the planting of 37,000 tress across the 36 states and the Federal Capital Territory (FCT).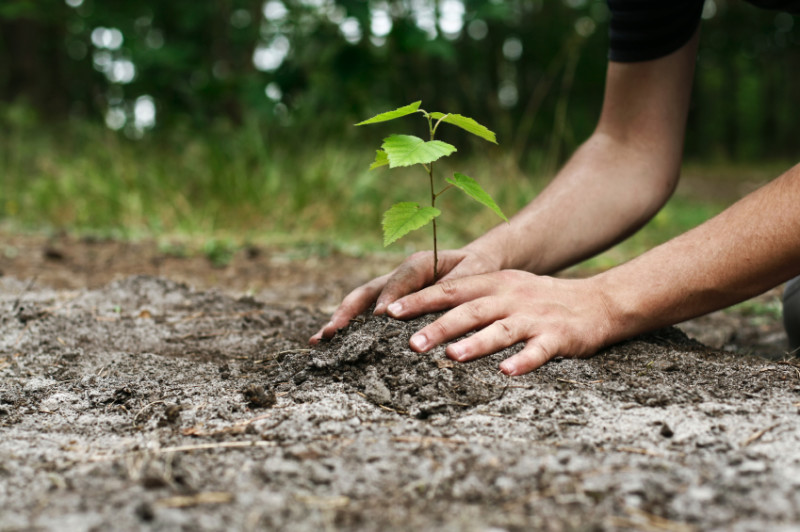 Speaking with the News Agency of Nigeria (NAN), Mallam Ganiyu Hanafi-Babatunde, the Kwara Project Coordinator of the foundation, said that the exercise was an action towards addressing the global climate change.
Hanafi-Babatunde, after the planting of 50 trees at Government Secondary School and 50 others at Sheikh Abdulkadir College in Ilorin, said the idea was sequel to the outcome of the Paris Climate Change Conference where world leaders sought solutions to the climate change disaster.
According to him, 20 oldest schools have been selected from the 36 states of the federation and the FCT for the exercise.
The coordinator explained that 50 trees would be planted in each of the schools to make it 37,000 across the federation.
"When we look globally, we can see that climate is deteriorating over and over again.
"This was demonstrated at the world conference recently where leaders clamoured for global action against climate change.
"Through some researches, we found out that the world can only be saved if one trillion trees are planted globally.
"Our foundation has now embarked on planting one billion trees before 2030 and we are kick-starting this by planting 50 trees per school.
"We have selected 20 oldest schools in every state, including the Federal Capital Territory", he said.
Hanafi-Babatunde commended a non-governmental organisation, "Pick that Thrash", led by Ms Baliqees Salaudeen, for joining the foundation in the tree planting exercise.
Other schools where the foundation has planned to plant the trees in Kwara, include Senior Secondary School, Ogbondoroko, Offa Grammar School, Okin High School, Igbaja High School and Government Secondary School, Jebba.
The coordinator advocated a stiff legislation against deforestation and desertification, stressing that this was the reason for flooding and other climate change related disasters bedevilling the society.
By Usman Aliyu