The Wise Administration of Terrestrial Environment and Resources (WATER), an NGO, has trained over 800 indigenous peoples consisting of farmers and forest gatherers in Ekuri community in Cross River State. The workshop, which took place in Ekuri community, was attended by the National Coordinator of the Nigeria REDD+ Programme, Dr. Moses Ama; State Coordinator of REDD+, Mr. Patrick Coco Bassey; and Management and Engagement Specialist, Mr. Tony Attah.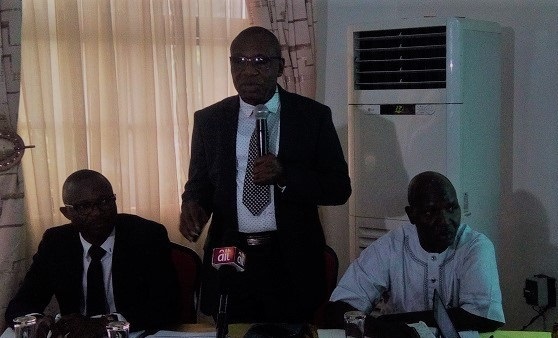 In his opening remark, the Programme Coordinator of WATER, Chief Edwin Ogar, said that the workshop is critical for a wider segment of the indigenous peoples of Ekuri to participate, learn, improve and strengthen their knowledge on REDD+ as a mechanism for climate change mitigation and for sustainable development.
The workshop which was participatory, highlighted the global climate change as the main reason for the establishment of REDD+ as a part solution to this problem.
In a feedback after the training, the indigenous people participants thanked the organisers of the workshop and noted that their commitments to forest conservation has been strengthened as the training has offered them the opportunity to know that REDD+ focus is conservation, sustainable forest management and regeneration particularly analog forestry and other accompanying benefits – ecosystems services.
The participants also said that they are better off than before in understanding REDD+ processes and stages which include Free, Prior and Informed Consent (FPIC), Preparedness, Investment and Performance Based Payment, among others.
Earlier, the Clan Head of Ekuri, Chief Abel Egbe, asked a question, wondering if 'conservation is a sin'? He said this question is necessary because supports from government and conservation bodies to the undying commitments of Ekuri community to conservation of her forest and livelihoods is lacking and is worried also over the delay in the payment of carbon credit.
In his response, Dr. Ama thanked the Ekuri community for her passion and commitments in the conservation of Ekuri community forest as history of forest conservation in Nigeria cannot be completed if Ekuri community is not mentioned. He sued for patience and assured the participants that ''if there is low hanging fruit opportunity, Ekuri community will benefit" while waiting for the payment of carbon credit.
By Edwin Ogar