The Nigerian Chapter of World Safety Organisation (WSO) on Thursday, June 6, 2019 advised people to keep everything that should come in contact with food in the home clean always to prevent food borne diseases.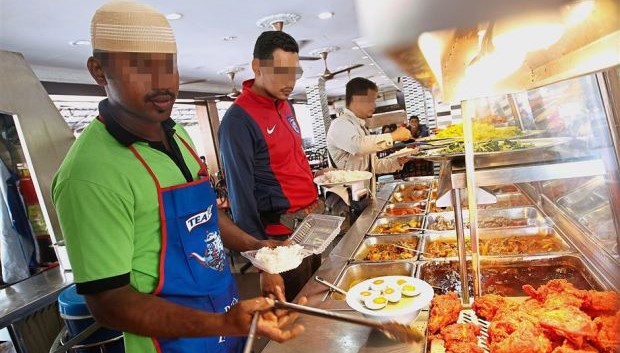 Mr Sean Nwaogu, Lagos State Head of Operations and Head Trainer, gave the advice as he spoke on the commemoration of the first-ever "World Food Safety Day'', to be celebrated annually on June 7.
The day was adopted by the United Nations General Assembly in December 2018, under the theme "Food Safety, Everyone's Business".
According to him, cleanliness is the major factor in preventing food borne diseases.
"When it comes to safe food handling, everything that has to come in contact with food must be kept clean at all times; food that is mishandled can lead to food borne illness.
"Four habits should be maintained in preventing food borne diseases and ensuring food safety — clean, separate, cook and chill.
"Hands should be washed with warm water and soap for about 30 seconds before and after handling food.
"If your hands have any kind of skin disease, injuries, cuts and infection, always use clean disposable gloves, wash hands properly (gloved or not gloved) with warm water and soap.
"Wash all surfaces that come in contact with raw meat, poultry, fish and eggs thoroughly with hot water and soap before moving on to the next step in food preparation," Nwaogu said.
"Consider using clean towels to clean kitchen surfaces, trays, cabinets or chop/cutting boards; Soak and wash kitchen towels regularly in hot water.
"Keep chop/cutting boards clean, wash them in hot water and soap after use, rinse them and dry with a clean towel.
"Never use the same utensils that held the raw product to serve the cooked food to avoid any bacteria present in the raw meat, fish or food contaminating the safely cooked food.
"Dish out cooked foods in clean plates using clean kitchen utensils and clean hands."
He added: "When using a food thermometer, it is important to wash the probe after usage with hot water and soap before reinserting it into a food.
"keep pets, rodents, chemicals and other poisonous and hazardous substances away from food and surfaces used in the preparation for food.''
The safety expert said food poisoning could be 100 per cent preventable because it was caused by human errors.
He, however, noted that this could not be achieved due to the number of persons involved in the supply chain.
He said pathogens (bacterium, virus, or other microorganism that can cause disease) could be introduced into foods regardless of precautions taken thereby, resulting in the illness or death of a person or animals.
Nwaogu noted that the unavailability of adequate safe water was a critical factor in the spreading of diseases.
He said that in the developed countries, there were intricate standards for food preparation but in lesser developed countries, there were fewer standards and less enforcement of those standards.
He commended the National Agency for Food and Drug Administration and Control for evaluating the safe production and consumption of food and drugs and implementing the appropriate required standard for food and drugs in Nigeria.
Nwaogu therefore, called on the agency to shut down companies found wanting in the areas to serve as lesson to others who were into importation and production of hazardous drugs and food.
By Lydia Ngwakwe