The National Biotechnology Development Agency (NABDA) says it is targeting production of one million yam seedlings in the next four months, using advanced biotechnology to boost food production in the country.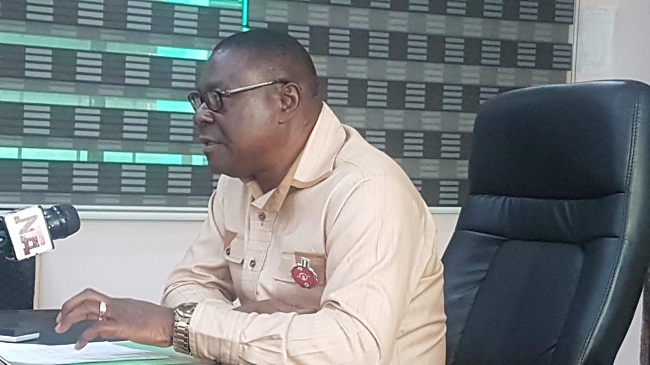 Prof. Alex Akpa, the Director- General, NABDA, disclosed this in an interview with newsmen at a five-day workshop on Basic Laboratory Training on Living Modified Organisms (LMOs) Detection and Identification in Abuja.
The director-general said that, from September to December, the agency would produce one million elite yam seedlings, adopting advanced biotechnology called hydroponic.
Hydroponics is a subset of hydroculture, which is a method of growing plants without soil but instead, using mineral nutrient solutions in a water solvent.
Akpa said the Minister of Science and Technology, Dr Ogbonnaya Onu, had on Monday, September 16, 2019 given the agency a mandate to go beyond one million and target 100 million yam seedlings for the country.
The director said the agency had also recorded resounding successes in Bt Cotton and Bt Cowpea, saying "the Bt Cowpea is the first of its kind in the world.
"We hope by the end of the year, it will be fully commercialised and also the Bt Cotton,'' he said.
The director-general said with the production of Bt Cotton, the moribund textile industry would be revived, and thousands of jobs would also be created.
In addition, Akpa said the agency, in collaboration with international partners, had been empowering 1,000 farmers to mass produce the two varieties.
"By 2020, we will be empowering 2,500 farmers and by 2021, over 5,000 farmers will be empowered in mass production of the varieties.
"Biotechnology has the capacity to do a lot for the country in achieving food production,'' he said.
According to him, it is heart-warming that Nigeria has adopted genetic engineering as a viable technology for crop and animal improvement.
Akpa said the workshop would contribute in stimulating public confidence in biotechnology and sharpening the regulatory processes and academic knowledge of the participating countries.
"We also anticipate that this event will provide the necessary foundation for harmonising various regulations and biosafety protocols aimed at addressing concerns on the adoption of modern biotechnology," he said.
The five-day workshop, which ends on Friday, September 20, is being hosted by NABDA, with support from National Biosafety Management Agency (NBMA).
It is also being supported by the International Centre for Genetic Engineering and Biotechnology, Italy, and Secretariat of Convention on Biological Diversity, Canada.
No fewer than 30 participants are attending the workshop from various countries across the globe.
By Cecilia Ologunagba