The Emerging Infectious Diseases phenomenon is one of the biggest challenges facing the African continent today, hence needing a transitionary and holistic approach to be addressed.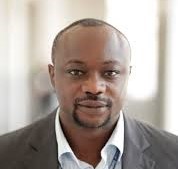 This is the position of Dr. Ayodotun Bobadoye, the Chief Operating Officer of Global Emerging Pathogens Treatment Consortium.
Dr. Bobadoye made this known in a recent interview with EnviroNews in Abuja.
According to him, having a holistic approach is the best way to tackle Emerging Infectious Diseases in Africa.
"The causative factors of Emerging Infectious Diseases are usually not direct, so it is difficult to address it using one solution or a singular approach," he stated.
Explaining how the changing climate is causing an increase in the rate of Emerging Infectious Diseases across Africa, Dr. Bobadoye submitted: "Climate change affects every sector of human activities, you cannot separate man from the environment he lives in – he takes his food and air from there, so changing temperature results in an ecosystem imbalance.
"Increased temperature affects the lifecycle of some vectors like mosquito, tick and others, which in turn has resulted in the increased occurrences or sudden appearance of strange diseases in places they never were."
As a recommendation, Dr. Bobadoye stressed how the concept of one-earth can be adopted to address Emerging Infectious Diseases in Africa.
"Using the one-earth concept has to do with understanding that human being cannot live in isolation of their ecosystem. To address Emerging Infectious Diseases (EIDs) in Africa, we must consider the relationship between human being, plants, animals and their shared environment.
"If the environment is not conducive, there will be migration both for human and animals and they will increase the contact between animals and human beings as both of them search for better environments."
By Seyifunmi Adebote, Abuja