To check the perennial flooding in Ibadan and its environs, the Oyo State Government has commenced the rehabilitation of the Eleyele Dam.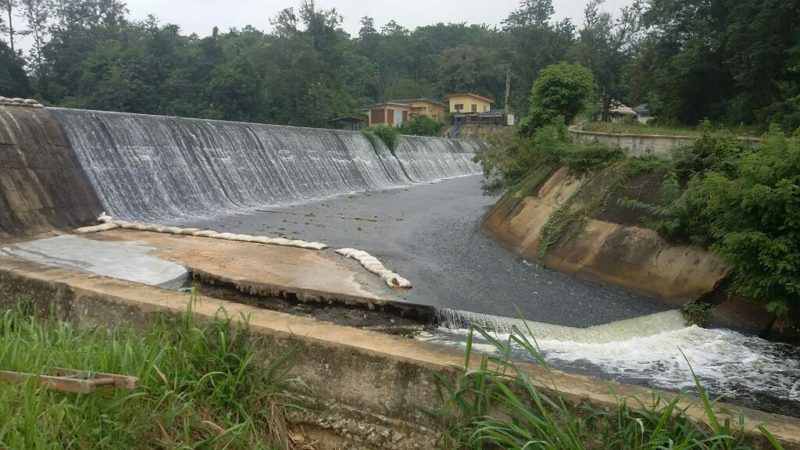 Speaking at the flagging off of the rehabilitation initiative on Friday, April 20, 2018, Gov. Abiola Ajimobi said the exercise would help prevent dam failure and overflow as well as  loss of lives and property.
The News Agency of Nigeria (NAN) reports that Eleyele Dam, which has a total length of 244 meters, was constructed on the Ona River at Eleyele in I942.
NAN also reports that the rehabilitation work aimed at enhancing domestic water supply and flood control is expected to be completed in 24 months.
The initiative, a World Bank Assisted Ibadan Urban Flood Management Project (IUFMP), is being handled by CGC-CHNE Joint Venture and TRACTEBEL ENGIE.
Ajimobi, represented by Mr Isaac Ishola, the State Commissioner for Environment and Water Resources, recalled that the emergent Ajimobi administration had been confronted with the challenge of flooding on assuming office in 2011.
"Our administration on assumption of office in 2011 was first confronted with a devastating flood event on Aug. 26 of the same year.
"The unfortunate incident ravaged many parts of Ibadan, consuming hundreds of human lives and several million worth of property.
"The dam had earlier been threatened by two major floods in 1963 and 1980.
"The implication is that, one of the two functional valves of the dam which was to help flood control during high flow period had been compromised," he said.
He said government would not relent in ensuring the dam was put in good shape to prevent future occurrence.
The governor stated that the benefits accruable from a rehabilitated and modernised Eleyele dam were enormous, noting that it would contain flooding and boost the supply of treated water to Ibadan.
Ajimobi called on the contractors to ensure quality and timely delivery to make the facility a reference point.
"Our government has continued to enjoy untainted support from the World Bank in this far-reaching mandate of improving the state's capacity to effectively manage flood risk in the city of Ibadan,'' he said.
Mr Abimbola Adekanmbi, the State Commissioner for Finance and Budget, said that the major thrust of the work was the modernisation of a historical hydrological edifice to make it more functionally efficient in serving the people.
Adekanmbi, who is also the Chairman, IUFMP Steering Committee, assured the governor that they would ensure qualitative and timely delivery of the rehabilitation work.
Fan Xiaojing, representative of CGC-CHNE Joint Venture, assured that the contractors would ensure timely delivery of quality project to government.
NAN reports that the ceremony was attended by representatives of the World Bank as well as members of the State Executive Council and host community.
By Akeem Abas