An international organisation, Open Forum on Agricultural Biotechnology in Africa (OFAB), has advised Nigerian farmers to take advantage of the newly approved Genetically Modified (GM) cotton varieties to boost cotton production.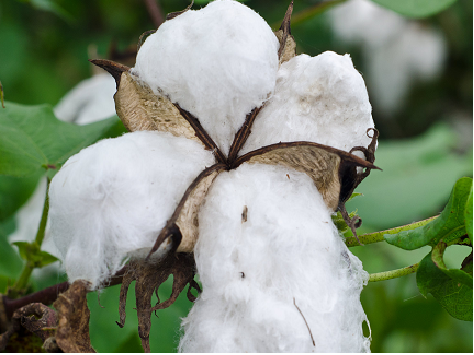 Country Coordinator of OFAB, Dr Rose Gidado, gave the advice in an interview with News Agency of Nigeria (NAN) in Abuja on Friday, October 12, 2018.
She said that the cultivation of the GM cotton varieties would significantly improve cotton production, when compared to the use of the conventional varieties.
She added that the average yield of the GM cotton varieties was about 4.1 to 4.4 tonnes per hectare, while the average yield of the local varieties was about 250 to 900kg per hectare.
"I want to inform you that we have two GM varieties of cotton that have been released for commercialisation so that farmers can have access to these varieties that have very high yields.
"With encouragement and support from the Federal Government, Nigeria has registered its home-grown GM cotton varieties, saving our farmers the trouble of contending with the local conventional variety which is no longer accepted at the international market.
"These new varieties, which have just been officially registered, have the potential of being adopted in all the cotton growing zones of Nigeria and they have a maturity period of 150 to160 days,'' she said.
The cotton varieties, which are Nigeria's first home-grown GM cotton varieties, were approved at the 26th meeting of the National Committee on Naming, Registration and Release of Crop Materials in Ibadan, Oyo State, in August.
The GM cotton varieties were developed by Mahyco Nigeria Private Limited, in collaboration with the Institute for Agricultural Research, Ahmadu Bello University, Zaria.
Gidado stressed that Nigeria's economic diversification efforts would depend largely on agriculture, urging cotton farmers to take advantage of this window of opportunity to increase their productivity.
She said the GM cotton varieties crops were resistant to cotton bollworm complex and had high cotton yield, while they were early-maturity tolerant to suckling insect pest, among others.
"You can see the differences in terms of yield when use the improved and conventional crop varieties,'' he added.
The OXFAB country director stressed that nascent efforts to view agriculture as a business would necessitate the adoption of appropriate technologies such as the biotechnology, even though the use of biotechnology had generated some controversies.
"Biotechnology has been used safely in other parts of the world and in all the developed economies today. Countries like the U.S., Brazil, Japan, India and China have positive stories to tell about biotechnology.
"In Africa, South Africa and Sudan are benefitting from this technology. This technology has been in existence for the past 20 to 25 years without causing any health risks because there are regulatory frameworks in place.
"Here in Nigeria, we also have regulatory agencies like the National Biosafety Management Agency, which are saddled with the responsibility of ensuring that biotechnology is safely used and practised in the country,'' she said.
Besides, Gidado urged farmers to desist from using adulterated seeds, saying they should rather go for improved seeds which could withstand all weather conditions and be pest-resistant as well as drought tolerant.
She added that the adoption of improved seeds and seedlings by farmers for their crop growing would engender bumper harvests and boost incomes.
By Philomina Attah