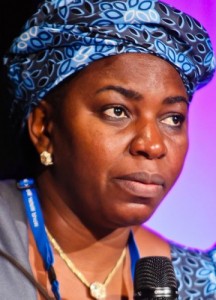 The Food and Agriculture Organisation  (FAO)  has attributed the slow pace of agricultural development in Africa to poor implementation of policies.
The FAO Representative to Nigeria, Mrs Louise Setshwaelo, made this known in an interview with the News Agency of Nigeria (NAN) in Abuja on Monday.
Setshwaelo, said that the continent did not lack of good policies to promote agriculture, "but the will power to implement those policies''.
She said that better implementation of policies was one of the areas FAO was collaborating with various governments in Africa to address malnutrition in the continent.
"We develop a lot of policies in Africa and honestly what I can say is that most African countries have good policies.
"What is lacking is implementation of those good policies and I think the political will has to be there,'' she said.
The FAO representative also stressed the need to strengthen infrastructure to support agriculture in Africa, adding that irrigation was most under-utilised in the continent.
She urged African governments to ensure that investments in the agricultural sector were sustainable.
Setshwaelo said that increased access to land, credit and capacity building would further encourage the participation of youths and women in agriculture.
"We have women who make up to 50 per cent of the agriculture labour; women who are farmers themselves.
"Women actually have very limited access to resources, first is the issue of land and secondly is the issue of credit, they are the least people who are able to access these resources they need for production,'' she said.
She urged youths to avail themselves of the opportunities in agriculture to become actively involved in developing the sector.
The FAO representative said there was need to build the capacity of young people to add value to the value chain.
"We need to build the capacity of not only the older population but also to encourage young people.
"It is not just about production, they can also be service providers, they can also be input providers, marketers and they add value to every knot of the value chain they can go into.''
According to her, if agriculture receives improved participation of youths and women, it will reduce post harvest losses recorded in the sector.
"Because if you are producing little and 30 per cent of that is lost as post harvest losses, the chances of really reducing hunger also go down,'' she said. (NAN)