A collaborative international assessment of hundreds of peer-reviewed scientific papers published since 2005 finds significant, albeit indirect, evidence that access to voluntary family planning can contribute to an environmentally sustainable world.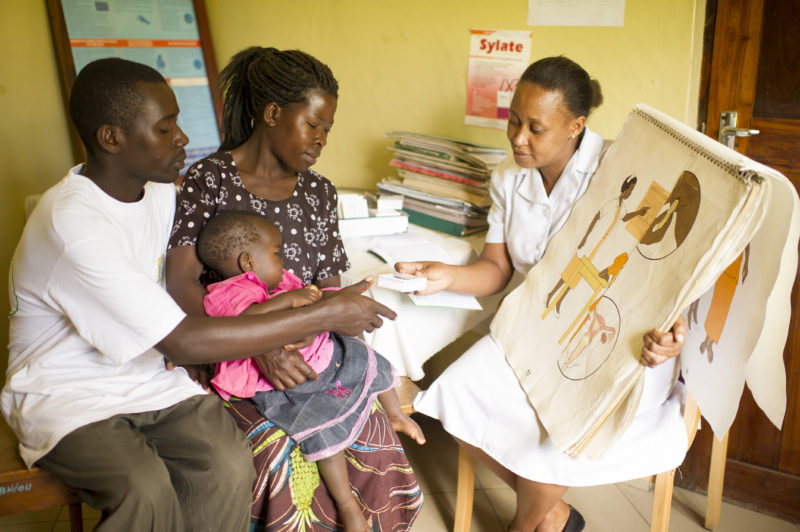 Among more than 900 peer-reviewed scientific papers published since 2005, the Family Planning and Environmental Sustainability Assessment (FPESA), a project of the Worldwatch Institute, found data and researchers' conclusions suggesting that:
Major reductions in unintended pregnancies –  now accounting for two out of five pregnancies worldwide –  would lower birth rates in high-consuming and low-consuming countries alike.
Achieving a low trajectory of world population growth could reduce greenhouse gas emissions in the first half of the 21st century to an extent comparable to eliminating all deforestation.
Greater use of family planning would facilitate more participation by women in economic activity and in civil society, which could improve environmental outcomes locally and globally.
"Linking environmental benefits to family planning can be controversial, since the use of family planning is –  and should always be –  a private choice that people make for their own reasons," noted Robert Engelman, former President of the Worldwatch Institute, who directed the FPESA project. "Yet demonstrated synergies between the two might help advance both environmental sustainability and access to family planning for those who want it. Our objective has been to see what the scientific literature has to say about the connection and to assess the evidence base."
Through collaborative evaluation of 939 papers, identified through expert interviews and database searches, the FPESA project collectively ranked 112 papers as "certainly relevant" to the hypothesis that family planning benefits the environment, with another 302 ranked as "probably relevant."
The bulk of the "certainly relevant" papers lend support to the hypothesis, with a few papers somewhat undermining it but none directly countering it. A conceptual framework guiding the evaluation included both slower population growth and the empowerment of women as pathways through which family planning might contribute positively to environmental sustainability.
The project team and a network of international researchers collaborating in the assessment share a commitment to the human rights foundation of family planning as a choice for couples and individuals alone in deciding if and when to have a child. The group identified no research suggesting that a weakening of this foundation would make any contribution to sustainability.
A comprehensive report on the project's findings to date –  Family Planning and Environmental Sustainability: Assessing the Science –  was launched on June 29 at the Woodrow Wilson Centre for International Scholars in Washington, D.C. The report includes an annotated bibliography and assessments of the 50 papers that are most compelling and relevant to the hypothesis.
No research discipline directly explores the hypothesis that family planning contributes to environmental sustainability. Not surprisingly, scientific papers making this connection proved to be scarce. A high proportion of the reviewed papers that were found to be relevant to the hypothesis, however, assert or demonstrate an influence of population size, growth, or resource demands on the environment. A smaller proportion of the reviewed papers lend credence to the idea that women who are able to make their own reproductive choices are more likely to contribute to environmental sustainability through consumption choices or participation in politics and civil society.
The assessment also explored a secondary hypothesis: that research interest in the family planning – environmental sustainability linkage is widespread among women and men in developing as well as developed countries.
"That hypothesis, we feel, is fully confirmed," Engelman said, based on the diversity of the project's network of research assessors and on the high proportions of relevant paper authors who are women and/or are from developing countries. "Given high levels of interest in the potential contribution of family planning to the environment, and the importance of the linkage for both sustainability and reproductive health and rights, more research –  and funding for it –  is critically needed, especially for young researchers and those in developing countries."
The assessment team consists of Engelman, now a Senior Fellow at Worldwatch, and Research Assistant Yeneneh Girma Terefe, along with several consultants and an active network of 16 research assessors. Seven assessors are women, while 13 work in or are from developing countries. Articles by some consultants and assessors are included in the report.
The consultants were Vicky Markham, Kenneth R. Weiss, and Sam Sellers. Network assessors were Edward Amankwah, Alaka Basu, Wanangwa Chimwaza-Manda, Samuel Nii Ardrey Codjoe, Javiera Fanta, Bhola R. Gurjar, Gladys Kalema-Zikusoka, Hafiz T.A. Khan, Zena Lyaga, Wilkister Nyaora Moturi, Casianes Olilo, Margaret Perkins, Muhammad Abdur Rahaman, Sam Sellers, Dirk Van Braeckel, and Samson Wasao.