Ahead of the approval of the Summary of Policy-Makers (SPM) and adoption of the Synthesis Report by the Intergovernmental Panel on Climate Change (IPCC) by month ending, journalists and environmentalists in Nigeria and beyond will be briefed by a panel at a virtual session on Saturday.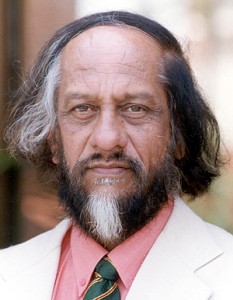 The video press briefing, organised by the Global Campaign for Climate Action (GCCA) and the Earth Journalism Network (EJN) in conjunction with EnviroNews Nigeria/Development Communications Network, will feature a panel including Prof Olukayode Oladipo (renowned climatologist), Kaisa Kosonen of Greenpeace and Alister Doyle of Reuters.
The video session, which will utilise the "GoTo Meeting" conferencing software, will hold by 12 noon Nigerian time on Saturday, October 18, 2014.
During the session, Prof. Oladipo will give insights on the AR5 (the IPCC Fifth Assessment Report), and related reports and their implications to Nigeria and the developing world.
Kosonen is the Greenpeace lead on AR5 and has been to all the three Working Groups. Apart from explaining what the science means (for politics, business and community), she will talk about the science-policy interface in the IPCC process and how governments own these reports.
Doyle is happy to share his experience in covering IPCC, finding stories and angles that work for an outlet like Reuters (and the many others who run Reuters stories), making the science accessible, and selling it to its editors.
The IPCC's Synthesis Report is the capstone of an assessment report, which distills, synthesises and integrates the findings of the working group contributions into a concise document.
This integrated approach allows the Synthesis Report to draw together the assessment of past changes in climate as well as projections for the future from the three working group reports already released as well as the two Special Reports brought out in 2011.
It covers both adaptation and mitigation to provide an overview of possible risks and solutions. A synthesis approach allows authors to highlight contrasts and make comparisons between findings from different working groups. These comparisons provide critically important information for policymakers.
The process will be rounded up with a formal presentation of the report on November 2 in Copenhagen, Denmark by the Chairman of the IPCC, Rajendra Pachauri. Other panellists at that session will include United Nations Secretary-General Ban Ki-moon, the Secretary-General of the World Meteorological Organisation (WMO) Michel Jarraud, and the Secretary of the IPCC, Renate Christ. Authors that have contributed to the report will be present.
However, the GCCA/EJN video press briefing in Nigeria is intended to prepare journalists and interested practitioners for SPM and Synthesis report release. Persons wishing to participate in the briefing can register at: http://goo.gl/forms/H5KWKPCYU1.