Farmers and agricultural experts on Wednesday, March 13, 2019 in Abuja identified inadequate agricultural machinery and high cost of hiring tractor services as one of the impediments to food security.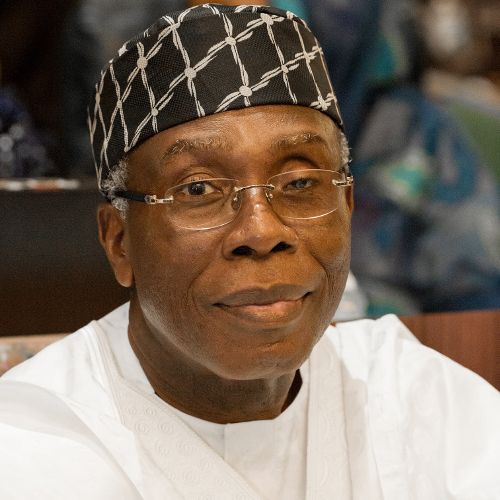 The experts were reacting to the report of Agricultural Performance Survey on 2018 Wet Season in Nigeria by the National Agricultural Extension and Research Liaison Service, Ahmadu Bello University, Zaria.
The report identified some of the highest challenges to agricultural production for 2018 to include high cost of labour, capacity building and creating a reliable National Baseline Data for adequate development on planning and policy, among others.
According to the report, agriculture executives certified by National Technical Committee on Agricultural Statistics and other collaborators noted that farmers in 31 states and FCT cannot access tractor services due to high cost.
Mallam Abdullahi Kabir, a farmer in Gwagwalada, said that the high cost of labour both in manual and mechanical led to the high cost of food production and food prices in 2018.
He said that most farmers also abandoned farming, while some were still indebted to most cooperatives where they took loans for their tractors.
Mr African Farmer Mogaji, a farmer in Oyo State, said that there was an urgent need for the three tiers of government to increase investment in agricultural mechanisation to reduce drudgery and cost of labour.
He lamented that, with the level of high technology in farming, Nigerian farmers were still involved in the utilisation of cutlasses and hoes leading to low efficiencies in harvesting.
"All farmers must be motivated to embrace modern technologies because it has the potential to transform agriculture in Nigeria, this is essential because the continent is gradually embracing agric-technology for food sufficiency and development.
"Technology has become an integral part of global agricultural system and for Nigerian agriculture to grow, it must be technology driven,'' he said.
Mogaji said that government should review its Public Private Partnership (PPP) arrangements on agricultural machinery and input services delivery for easy access and affordability by the peasant farmers.
Another farmer in Iseyin, Oyo State, Alhaji Abiodun Gbolahan, called for a sustainable strategy for regular access to tractors and repairs of dysfunctional ones.
He lamented that most of tractors owners under the PPP arrangements were shylocks as they were milking the farmers.
"Hiring tractors from the local government is another hurdle and in the end, it is an unprofitable venture.
"Government should come to the grassroots and seek farmers' opinion on how best to map out strategies for easy access and sustainable mechanism to support agriculture,'' he said.
Mallam Salisu Ibrahim, a farmer in Yola, said that the cost of hiring tractor "is generally too high in Nigeria''.
"This does not only cut across farmers in the North, but all farmers, be it the North West or east, so long they are farming in the area.
"There is also an urgent need of bringing down the input costs for the agricultural sector as high prices are discouraging the use of fertilisers, pesticides and quality seeds in optimal quantity, thus negatively impacting per acre yield,'' he said.
According to him, the only area where there is relief is the Federal Government schemes such as the CBN/Anchor Borrowers programme.
"Can the CBN/Anchor programme accommodate all the farmers,'' Ibrahim wondered.
Mr Pious Adefira, a farmer in Ose, Ondo State, said that he had acquired a lot of farmland, but the low level of mechanisation had limited the amount of land that he could cultivated, which resulted to limited productivity just like other farmers.
He said that the country's food security was in jeopardy with just 30,000 functional tractors working as against the 300,000 tractors required.
Adefira said that, with the available statistics as released by the World Bank and Food and Agricultural Organisation, mechanisation in Nigeria "is of the lowest in terms of density and intensity''.
Mr Daniel Aguta, a farmer in Markurdi, said that the crisis in the area was making the labourers to migrate from rural areas to urban centres leading to decline in the number of workers available for seasonal employment.
He said that for the farmers not to be idle they always took loans from the cooperatives to hire tractors and in the end, most of the gains went into loan repayment.
Aguta believes that, with proper intervention from government through adequate subsidy, the use of tractor would be encouraged, and this would allow farmers to open up large landholding and cultivate unfarmed areas.
Mrs Alice Adedolapo, a farmer in Ikole Ekiti, said that without smallholder farmers, there would be no agriculture as the section alone accounted for about 70 per cent of total agricultural produce in Nigeria.
"But they are not equipped with modern agricultural technology and with their rudimentary way of farming, they still feed the nation.''
She said that the population was increasing in an alarming rate, adding that this should serve as a clarion call to the three tiers of government to increase the farmers' agricultural productivity through modern technologies such as tractors at affordable rates.
Experts said that people believed that for Nigeria to attain the level of food security, dependency on food imports should be reduced and improvement in mechanised agriculture should be sustained.
The experts said that this had become imperative as available statistics showed that Nigeria is one of the least mechanised farming countries in the world with the country's tractor put at 0.27 hp/ hectare.
They noted that this was far below the Food and Agriculture Organisation (FAO) recommended tractor density of 1.5 hp/ hectare.
The experts called on government to redirect its efforts toward increasing the use of tractors in the country with adequate consideration to the ever-increasing population.
According to them, with availability of tractors, farmers will be comfortable to perform agricultural tasks as the equipment can be used to do a variety of farm tasks such as ploughing, planting, cultivating, fertilising and harvesting of crops.
The experts added that it could also be used for hauling agricultural materials and personal transportation.
By Hawa Lawal