Technical Director, Nigerian Conservation Foundation (NCF), Dr. Joseph Onoja, joined other world leaders in nature conservation to promote biodiversity at a webinar conference organised by the Department of Zoology, University of Lagos, on Friday, May 22, 2020 in commemoration of the International Day of Biodiversity (IDB) with the theme "Our Solutions are in Nature".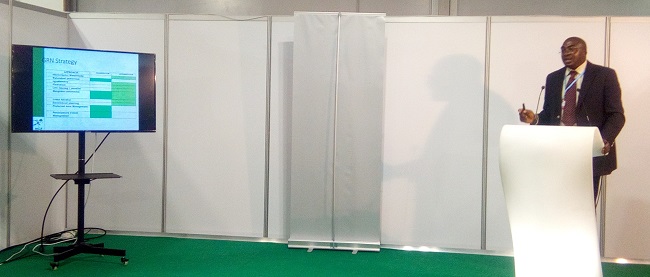 In a lecture titled "The Role of Wildlife to a Pandemic: potentials and challenges", he submitted that wildlife (plants and animals) are an integral part of the existence of humans, and nature has created a balance for the enjoyment and overall wellbeing of humans.
However, humans in their "wisdom" have interrupted and disrupted that balance. These disruptions, he said, have come with attendant consequences such as pandemics, floods, heat wave and sea surge, among others.
He proposed a four cardinal nature-based set of solutions to the identified challenges. They are sanitation, flood prevention, regulation as well as pest management.
He said: "Wildlife have been placed to prevent such pandemics in the first place, but since we have found ourselves in this situation, wildlife will also be the solution."
Other participants include Dr. Kevin Njabo, Department of Environmental Health Science, University of California, USA; Dr Anil Kumar, CEO, Foundation for Nature Conservation, India; and Prof. J. K. Saliu, HOD, Department of Zoology, University of Lagos, among others.
In a related development, members of the Nigerian Youth Biodiversity Network organised an online event to add their voice to the Day.
Dr. Onoja in his presentation titled "Challenges and Opportunities of COVID-19 on Biodiversity Conservation in Nigeria" listed some of the challenges of Covid-19 on biodiversity conservation to include hostility towards wildlife; inability to carry out field conservation work or patrols and reduced funding for conservation work because of economic downturn for funders.
He revealed further that though pandemic has caused a lockdown it has however presented a good opportunity for biodiversity conservation effort to be well promoted.