Former lawmaker and currently a member of the Governing Board of the North-East Development Commission (NEDC), Sam Onuigbo, has urged both domestic and international investors to take advantage of Nigeria's promising energy business, particularly the renewable energy sector, to help ease the country's epileptic power situation.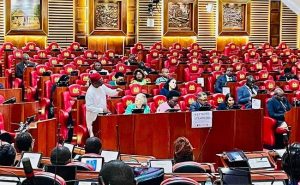 More than 40% of the estimated total number of Nigerians do not have access to electricity. The former member of the House of Representatives and NEDC board member representing the South-East sees this figure as a great potential for financiers to exploit and invest in clean energy technologies to spur growth in the renewable energy industry.
Speaking at the Kenyan Parliament in Nairobi about how to "upscale regional and local renewable energy deployment in Nigeria", he informed his audience that the 2023 Electricity Act, passed by the 9th Assembly, unlocked the energy sector in Nigeria by removing electricity from the Exclusive List, making the market extremely appealing for interested investors.
"It has liberalised the energy industry, making it more attractive, competitive, and decentralised," Onuigbo remarked during the historic Africa Climate Summit Parliamentarians Dialogue 2023.
He cited Section 142 of the Act, which calls for the establishment of a Rural Electrification Fund (REF), to buttress his point on one of its benefits: fostering equitable regional access to electricity. The regulatory framework, he added, would also make it easier to establish mini-grids and off-grid renewable energy systems in underserved communities.
In a quote from President Bola Tinubu, who pledged that power would be more accessible and affordable during his inaugural speech on May 29, 2023, the former legislator encouraged states to develop local energy sources in order to double generation and strengthen transmission and distribution networks.
According to him, the speed with which the President signed the Electricity Act 2023 demonstrates his commitment to reforming the nation's energy industry.
As a result, he submitted by warning investors not to make the same error they did when they refused to take advantage of and invest in the telecommunications sub-sector when it was privatised in the early 2000s.
"Nigeria's energy market is a gold mine," he stated, guaranteeing early investors that they would greatly benefit.
By Etta Michael Bisong, Abuja