The European Parliament has approved a single-use plastic ban which will be put into place from 2021.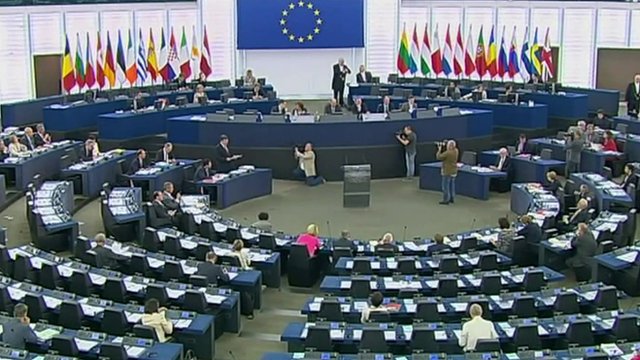 The ban was first proposed in May following a flood of public support when the David Attenborough Blue Planet II series aired. Members of the European Parliament (MEPs) approved the ban on Wednesday, October 24, 2018.
At present, an estimated 12.7 million tonnes of plastic end up in our oceans each year. This has resulted in over 267 species worldwide being affected and 700 species at risk of becoming extinct. It has also been reported that 90 per cent of seabirds have plastic in their stomach.
A new study published on Tuesday, October 23 also found that humans are now ingesting microplastics.
The ban will include single-use plastic items such as plates, cutlery, straws and cotton buds, today MEPS also added oxo-plastics and certain polystyrenes to that list.
The consumption of several other items, for which no alternative exists, will have to be reduced by member states by at least 25 per cent by 2025.
MEPs also agreed that reduction measures should also cover waste from tobacco products, in particular cigarette filters containing plastic.
One cigarette butt can pollute between 500 and 1000 litres of water, and if thrown on the roadway it can take up to twelve years to disintegrate. They are the second most littered single-use plastic items.
Frédérique Ries, MEP and rapporteur, said: "Today's vote paves the way to a forthcoming and ambitious directive. It is essential in order to protect the marine environment and reduce the costs of environmental damage attributed to plastic pollution in Europe, estimated at €22 billion by 2030."
The report was adopted with 571 votes to 53 and 34 abstentions. Parliament will now enter into negotiations with Council when EU ministers will have set their own position on the file.
This news follows the UK Government's plans to ban plastic straws, cotton-buds and stirrers.
By Rachel Cooper, Climate Action