The European Union is expected to ban single-use plastic products, a growing problem in the world's oceans, after a vote by EU lawmakers on Wednesday, March 27, 2019.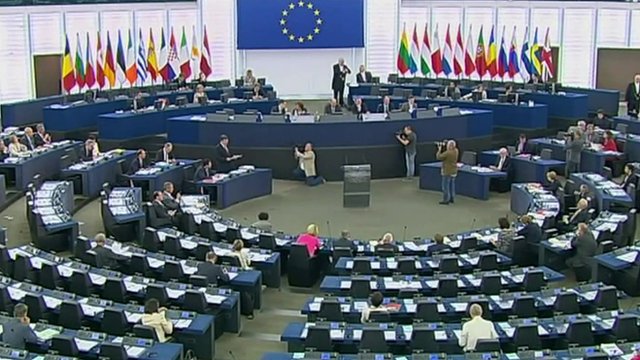 The ban, which would take effect in 2021, targets the top 10 disposable plastic products that wash up on European shores, if consumers have alternatives.
In practice, this regulation would cover products such as plastic cutlery, foam take-out food containers, straws and drink stirrers.
Other products will not be banned but subject to new design and label requirements, while producers will be under tougher waste management obligations to limit their use.
Wet wipes packaging, for example, will need to inform consumers of the presence of plastic in the wipes and the harm done to the environment if they are not thrown away in a bin.
Producers of plastic-containing tobacco filters, meanwhile, will be subject to an extended producer responsibility scheme.
In addition to avoiding the emission of millions of tonnes of CO2 equivalent, EU measures against single-use plastic products and bags will avoid $25 billion worth of environmental damage by 2030, according to the European Commission.
As for oceans, plastic waste is particularly dangerous as its slow decomposition rate means that traces are often found in marine species such as sea turtles, whales and birds, as well as in the seafood that ends up in the human food chain.
The legislation is based on a draft agreement reached by European Parliament negotiators and member states in December.
It still needs official approval by member states, which is expected to be a formality.