Director-General, National Biotechnology Development Agency (NABDA), Prof. Abdullahi Mustapha, says establishment of a national bioethics committee will benefit the country in many ways.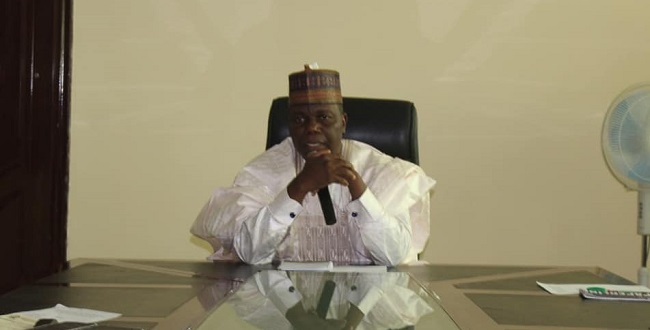 Mustapha said this in an interview on Friday, February 12, 2021 in Abuja.
"Bioethics committee will benefit the country in the area of insecurity, environment, defence, health and vaccines, herdsmen-farmer clashes as well as all other trouble and challenging areas the country is facing," he said.
According to the DG, the bioethics committee is like a scientific treasure, consisting of a body of experts and professionals drawn from different backgrounds to brainstorm on trouble areas affecting the country.
He hinted that the committee would go further to debate, engage the general public in order to get their views and use the background of their experiences to proffer concrete solutions to the government.
With Nigeria being a member of the United Nations Educational, Scientific and Cultural Organisation (UNESCO) since 1960, it remained mandatory that the nation should have a national bioethics committee.
Consequently, Mustapha held that the absence of the committee in the past 61 years had presented Nigeria as a vulnerable state devoid of an institution to deliberate and advice government on critical issues.
He said it had also robbed the country of the opportunity of getting support from the Public Health Emergency Preparedness and Response Ethic Network (PHEPREN) as well as opportunity to access funds from UNESCO.
He disclosed that the bioethics committee remained an important organ of every society which was why every international organisation put in remarkable efforts to establish, enhance and reinforce the committee.
He further said the committees were established in countries which sought to develop policies that optimally balanced between the expected benefits of new scientific discoveries and the potential risks.
Mustapha said that the administration of President Muhammadu Buhari saw the need for the establishment of the bioethics committee, hence it invited UNESCO to provide it with information required for its establishment.
Speaking further, he said UNESCO organised two stakeholders meetings in 2007 and 2009 where NABDA was mandated to produce the national bioethics framework and policy documents needed for the establishment of the committee.
He said that on Feb. 11, he officially handed over the policy and framework documents to Dr Ogbonnaya Onu, the Minister of Science and Technology, for formation and establishment of the national bioethics committee in Nigeria.
By Sylvester Thompson