In an apparent bid to improve gender equality in the field of climate action, the Executive Secretary of the UN Framework Convention on Climate Change (UNFCCC), Patricia Espinosa, on Monday, May 8, 2017 announced she is founding the Bonn-Berlin chapter of the International Gender Champions Network (IGCN).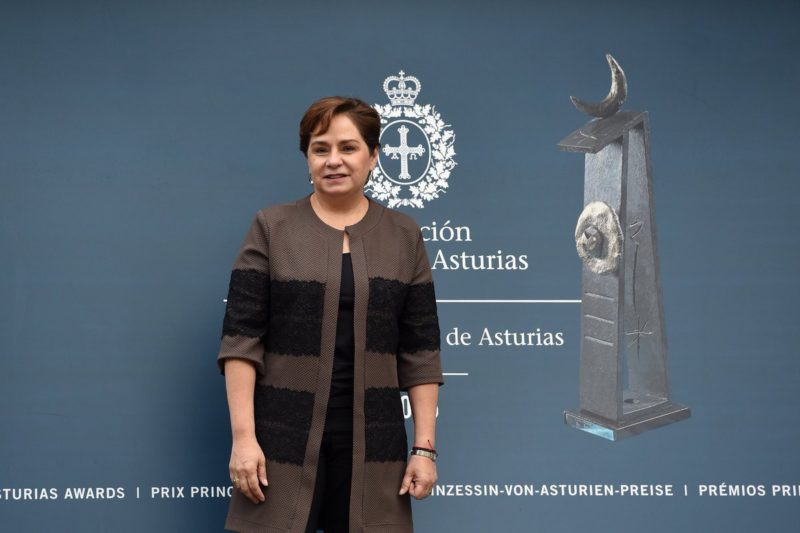 The IGCN is a network of senior leaders working to advance gender equality in the executive management of their institutions and in their programmatic work through concrete and measurable commitments.
"Climate change is a complex problem that requires innovative solutions through the creative efforts of many people from diverse backgrounds. This necessarily means ensuring that women's voices from diverse backgrounds are enhanced in international and national forums," said Espinosa, who is hopes to become an "International Gender Champion".
According to her, women who are climate experts, gender experts – or both – including grassroots leaders, policy makers, financiers, project developers, and farmers, bring critically important and often different perspectives that can lead to more effective climate policy and action, while advancing gender equality and women's empowerment in the process.
Ms Espinosa will be inviting senior leaders from government, international organisations, civil and private sectors based in Bonn and Berlin to join her in becoming International Gender Champions.
The current Champions (over 120) include the United Nations Secretary-General, Antonio Guterres, and Simona Scarpaleggia, Co-Chair of the UN High Level Panel on Women Economic Empowerment, CEO of IKEA Switzerland, and Ambassador Khan of Fiji.
Espinosa on Monday affirmed her commitment to the "International Gender Champions Panel Parity Pledge" and said she would be undertaking commitments to advance gender equality within the UNFCCC secretariat as an organisation. For example, she pledged all senior managers in the UNFCCC secretariat will champion gender equality.
She also announced that she will request organisers of any event at which she is speaking to ensure gender balance among the panelists. And she said she would encourage others to follow her lead by recruiting a strong and diverse range of people to sign the Parity Pledge and make their own commitments.