United Nations Secretary-General, Ban Ki-moon, following consultations with the Chairpersons of the regional groups of Member States, has informed the General Assembly of his intention to appoint Erik Solheim of Norway as the new Executive Director of the United Nations Environment Programme (UNEP).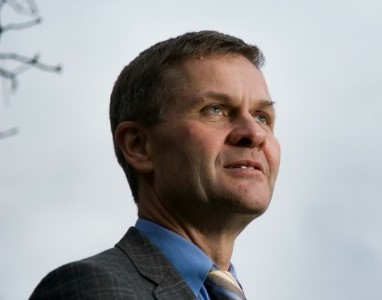 Mr. Solheim is currently Chair of the Development Assistance Committee of the Organisation for Economic Cooperation and Development (OECD), a post he has held since 2013. From 2007 to 2012, he was Norway's Minister for the Environment and International Development. He also served as Norway's Minister for International Development from 2005 to 2007.
Achim Steiner, UNEP's outgoing Executive Director, welcomed the Secretary General's announcement.
"I congratulate Erik Solheim on his nomination to become the sixth Executive Director in UNEP's 44-year history. Mr. Solheim was a strong supporter of UNEP during his tenure as Minister of Environment and International Development of Norway and continued to offer his good offices in later years," said Mr. Steiner.