The Environmental Rights Action/Friends of the Earth Nigeria (ERA/FoEN) has asserted that enforcing tobacco control laws in Nigeria is everyone's duty; hence all hands must be on deck to ensure that the laws are implemented to the letter.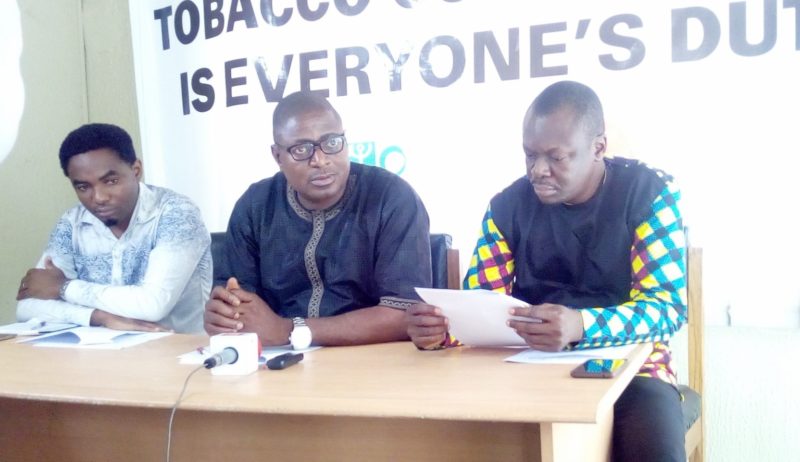 Akinbode Oluwafemi, deputy executive director of ERA/FoEN, told newsmen at a press briefing in Lagos on Monday, January 22, 2018 that the delayed implementation of the National Tobacco Control (NTC) Act three years after the bill was signed into law was dangerous.
He, however, disclosed that ERA might take to street protests to drive home its point, "since it seems to be the language the government understands."
For the non-governmental organisation, tobacco companies have proved to be recalcitrant in keeping to the regulations on tobacco use, which necessitated the mass action.
"Despite our wish to have a prosperous and smoke-free New Year, a quick analysis of some of the activities of the tobacco corporations as 2017 drew to a close show that the industry is unrepentant and will continue operating with the same impunity in 2018 unless concrete actions are taken to checkmate their activities by all levels of government," ERA said.
Accusing the companies of underhand transactions, Olufemi cited some media reports last year indicting some big corporations.
"A Guardian of UK report in August 2017 accused British America Tobacco (BAT) of paying militias instead of taxes to governments, introducing illegally huge amounts of money into war-ravaged Democratic Republic of Congo for fraudulent transactions, collaborating with rebel groups to conduct business, and providing firearms to its employees, among others, while it still claims to adhere to highest business and ethical standards," he said.
He also quoted Reuters news agency as reporting a more damning story of the same company. "A Reuters report linked the tobacco giant to years of secret global campaign to undermine the World Health Organisation Framework Convention on Tobacco Control (WHO-FCTC). It was also enmeshed in controversies of a so-called Foundation for a Smoke-free World, which it announced it would fund to the tune of $80 million over a period of eight years. It is remarkable that WHO distanced itself from that Foundation and asked global governments to do same."
Considering the lack of enforcement of the regulations on tobacco, Oluwafemi disclosed that ERA might take to protests to drive its point home, "since it seems to be the language the government understands."
On the trend of tobacco companies using celebrities to promote their products, ERA said: "Something serious needs to be done about using the entertainment industry to promote tobacco."
Also at the briefing were Oluseun Esan, the programme manager of Nigeria Tobacco Control Alliance (NTCA); and Philip Jakpor, ERA Head of Media and Campaigns, among others.