Permanent Secretary in the Federal Ministry of Environment, Mrs. Ibukun Odusote, has promised to create an enabling environment that would help boost the Internally Generated Revenue (IGR) of the National Park Service, as part of Federal Government's robust measures aimed at diversifying the economy.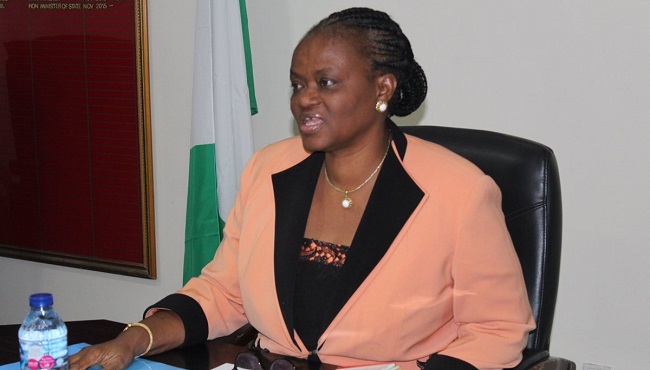 Mrs. Odusote gave the commitment over the weekend while on a working visit to the head offices the National Park Service in Abuja. The National Park Service is an agency under the supervision of the Federal Ministry of Environment.
She underscored the need for government to look inward and seek ways to harness alternative sources of revenue generation outside oil to fund its programmes and policies.
"With the right environment, the agency has a huge opportunity to assist the government to boost its IGR, especially now that oil prices have dropped significantly and there are some indications that it may drop further," she said.
The Permanent Secretary, who expressed concern about global fiscal crisis occasioned by the dwindling fortunes in the oil sector, noted that IGR is a veritable tool that government can use to fast-track accelerated development.
She maintained that with an enabling environment, the National Park can help boost recreational activities, tourism, create jobs and massive wealth, saying: "Given the huge socio-economic benefits of National Parks worldwide, the Environment Ministry would do everything within its reach to collaborate with critical stakeholders to translocate animals that have either gone extinct or at the verge of extinction. This will help to attract tourism. As one of the most viable ministries in terms of revenue generation, we remain committed to helping the Federal Government boost its revenue source."
As a lover of animal, Mrs. Odusote emphasised that part of the enduring legacies she intends leaving behind is to create an elephant orphanage or put in place everything needed to create one at the ministry.
She disclosed that the ministry intends to partner with all critical stakeholders such as community-based organisations, religious leaders, traditional institutions and the media, to sensitise the public on the socio-economic benefits of National Parks and the conservation of forest reserves and wild animals.
Earlier in a remark, the Conservator General of National Park Service (NPS), Ibrahim Goni, said Nigeria presently has seven National Parks located across the six geopolitical zones. He revealed that a proposal has been presented for the establishment of 10 additional National Parks including a Marine Park.
Goni explained that the establishment of more National Parks would safeguard forest areas and significantly help to address the ecological challenges facing the country.