Leading online environment and development magazine, EnviroNews Nigeria, has launched an Android version of its mobile app.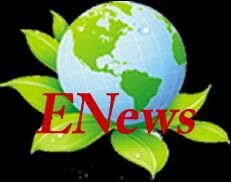 The mobile app makes it easy and convenient for its readers across the world to access the medium's multimedia news and stories via their smartphones.
Commenting on the development, Publisher/ Editor, Mr. Michael Simire, said: "This is a vital first step forward in our determination to ensure a personalised digital experience. Just as we have it on the conventional site, the categories and focus areas are clearly indicated and easily accessible. Some of these are: Agric & Biotech, Cover, Climate Change, Human Settlement, Marine, Water & Sanitation, Sustainable Development, TV Reports, and Science & Tech.
"Our readers and visitors are central to how we develop these services, and their feedback has been important in the creation of the mobile app. Technological innovation is key in the development of the industry and, as a leading online environment and development magazine, the desire is to be able to provide a platform that makes reading pleasurable for everyone."
The new app is available as "EnviroNews" via the Google Play Store and is free to download.
According to Simire, the IOS version of the mobile app will follow shortly.