The Emir of Lapai, Alhaji Umaru Tafida, has called on the Niger State Government to put in place stiff measures to check illegal felling of trees in the state.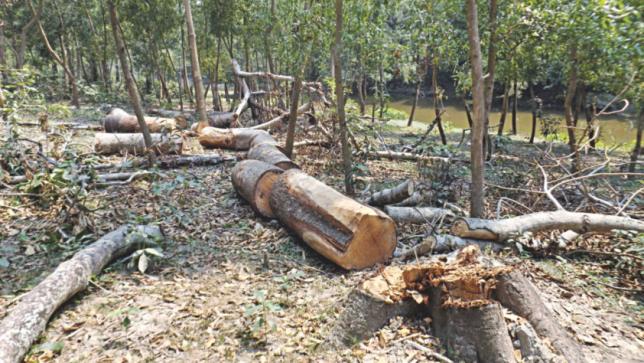 Tafida, in an interview with the News Agency of Nigeria (NAN), on Monday, April 15, 2019 in Lapai, said that the call had become necessary to check desertification that was fast encroaching on the state.
He pointed out that illegal tree felling was detrimental to the environment, saying that the trend was becoming "increasingly worrisome".
"Felling of trees is causing deforestation and it is a major contributor to global warming; our rivers are shrinking, and this is degrading our ecological system," he said.
The Emir said that the rate at which trees were being destroyed was alarming and blamed the menace for the worsening heat being experienced.
"We are currently trying to cope with the heat; very soon, the raining season will set in and the vacuum left by the removed trees will take its toll on our buildings.
"When the trees that break the speed of the wind are gone, we will be left vulnerable to the storms and the dangers that come with them," he said.
Tafida, however, called on his subjects to be observant and report anyone found to be destroying the forests and natural habitat.
"We all must work hard to protect the environment. Destroying it is not good for us. The long-time effect will be terrible for the society," he said.
By Mercy Osajiugo