The African continent has been called upon to work together as one to combat the climate change scourge.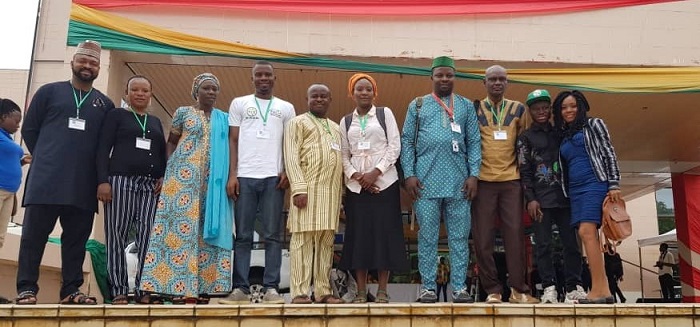 Speaking against the backdrop of the Africa Climate Week (ACW) that held recently in Accra, Ghana, a group of Nigerians who attended the conference under the aegis of the Climate and Sustainable Development Network (CSDevNet) said that the unity should essentially entail strengthening relevant authorities to champion grassroot initiatives.
For instance, Gloria Bulus, who heads Bridge That Gap Initiative, a Kaduna-based not-for-profit outfit, expressed optimism that, as a result of the talks, "African countries will up the fight against climate change".
"The fight against climate change is collective where the government, civil society, academia, traditional/religious leaders and local communities collaborate for nature-based solutions," she stated.
Laying emphasis on civil society's role, she added: "The responsibility for ensuring countries get committed to climate justice rests heavily on the civil society players. They are saddled with the responsibility to ensure the outcome of ACW is put into use and not shoved under the table for sustainable mitigation of climate change. Civil society also serves as a link to pull together the government and local communities for climate action. The government needs to be committed to not just environmental protection but climate change mitigation."
On what nations should do, Ms. Bulus went further: "African countries need to engage in dialogues, support programmes, capacity building, develop new laws and policies to clearly address climate change, strengthening of existing laws and policies and their implementation towards climate change mitigation.
"Mainstreaming of gender into decision making at all levels towards climate solution is relevant because women are key change makers and one of the most vulnerable on the effects of climate change. Our energetic youths can channel these energies into climate action. Also, funding opportunities, effective working relationship with government, development partners and the local community can be useful in this cause."
Prince Israel Orelia of Connected Advocacy, on his part, underlined the need for capacity development of ministries, departments and agencies (MDAs) and civil society organisations (CSOs), while increasing awareness creation programmes targeted at communities with clear mitigation and adaption strategies.
His words: "African nations should develop their content and contextualise their mitigation strategy and approach every problem that needs to be tackled with indigenous innovations, while bridging knowledge gap.
"Access to funding should be made available to indigenous climate actors and parastatals, while reducing administrative and technical bottlenecks. We should develop new vision for climate change mitigation and adaption, bringing together key stakeholders such as the private sector, CSOs and government agencies to design a holistic framework for regional integration strategy to tackling climate change.
"Africa should likewise invest in the youth by building their capacity and provide needed funds to implement innovative youth-led projects and programmes at the grassroots level."
The group had a meeting with Nigerian High Commissioner to Ghana, Ambassador Olufemi Michael Abikoye, wherein topical issues on environment and development as well as the outcome of the summit and related climate change topics were discussed.
The Ambassador, who warmly received the delegates, shed some light on issues raised, and promised to relate the requests and agreements arrived at to the federal government for immediate action.