The Ekiti State Government on Wednesday, March 27, 2019 reiterated its commitment to meeting 85 percent of the daily requirement of potable water for residents of the state.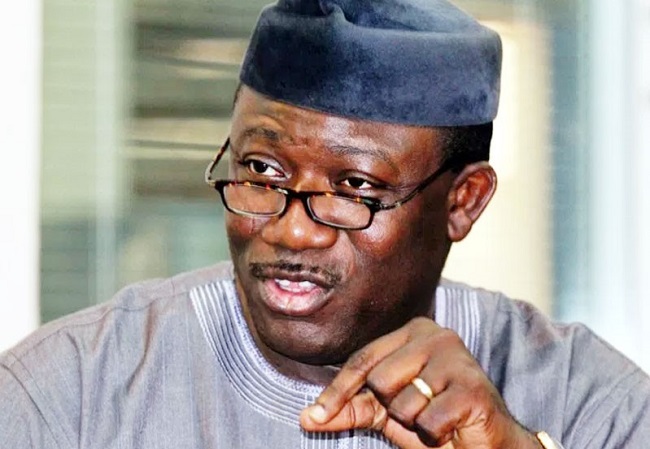 Permanent Secretary in the Ministry of Infrastructure and Public Utilities, Olumide Ajayi, announced this at the inauguration of water supply facilities constructed under the Phase Three (EU-WSSSRRPIII) Water Supply and Sanitation Sector Reform Programme.
The programme is supported by the European Union (EU) and United Nations Children's Fund (UNICEF).
Ajayi noted that the feat would be achieved through the rehabilitation of Egbe Dam in Gbonyin Local Government Area as well as the mini water schemes and boreholes in seven towns and communities of Ekiti West Local Government.
He also said the state government, with the support of the World Bank, had started the rehabilitation of Ero Water Supply Dam and the repair of the main transmission pipeline between Ifaki and Ado-Ekiti.
Ajayi said the water project would provide steady increase in water supply to nine local government areas of the state on completion.
He added that the rehabilitation and turn around maintenance of water assets in the state would provide the combined capacity to meet the water supply requirements of the state.
Ajayi said advocacy and sensitisation programmes were underway to ensure that residents were carried along in the execution of the initiatives.
This, he explained, was being done as a result the need to sustain the operation and maintenance of the Water, Sanitation and Hygiene (WASH) facilities that would drive the "State of Emergency" already declared in the sector.
Ajayi also said that the commencement of "Ekiti Ko Egbin Sile" programme, a roadmap programme geared toward speedy eradication of open defecation in the state, would go a long way in achieving the objective of the government.
By Ariwdola Idowu