The Green Climate Fund (GCF) has commenced the transfer of its first REDD+ disbursement to help Ecuador reduce greenhouse gas (GHG) emissions and protect its forests.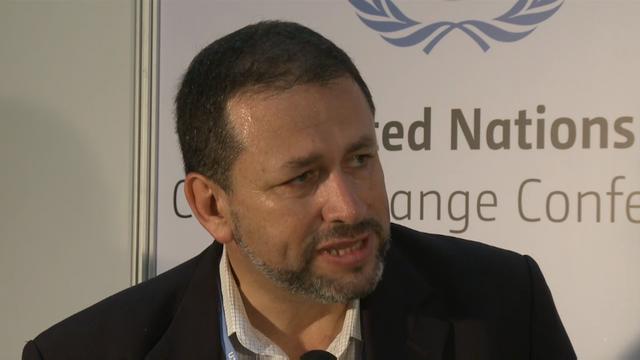 The current transfer of $7.9 million to the United Nations Development Programme (UNDP), a GCF Accredited Entity, marks a key milestone for the Fund. It is the first time GCF is distributing climate finance supporting REDD+.
REDD+ refers to a process moderated by the United Nations Framework Convention on Climate Change (UNFCCC) which supports countries' efforts to reduce emissions from deforestation and forest degradation, and foster conservation, sustainable management of forests, and enhancement of forest carbon stocks.
The GCF contribution to Ecuador is part of $84 million financing to assist this South American nation halt net deforestation by 2020.
GCF's investment will co-finance Ecuador's REDD+ action plan. Targeted investment will control agricultural expansion into forest areas, while agricultural and livestock production practices will be implemented to reduce deforestation.
The climate finance will also encourage loans that encourage sustainable farming practices, promote tax incentives for activities supporting REDD+, and ease the flow of deforestation-free commodities in the global market.
Ecuador's Minister of Environment, Tarsicio Granizo, said Ecuador has just finished its preparation phase for REDD+ according to UNFCCC guidelines and requirements.
"The funding received by the Green Climate Fund is very important because it allows us to continue with the implementation phase of the policies and actions set out in the REDD+ Action Plan," said Mr Granizo, referring to his country's UNFCCC-backed strategy to incorporate REDD+.
Jessica Faieta, Assistant Secretary General and Director of the Regional Bureau for Latin America and the Caribbean at UNDP, added the "implementation of the REDD+ Action Plan in Ecuador, possible thanks to the funding received from the Green Climate Fund, is an important milestone in helping the country achieve net zero deforestation by 2020." She said the plan would also generate benefits for local communities, with a special focus on women and youth.
The GCF currently provides support to maintain and amplify efforts to implement the early phases of REDD+. In addition, GCF has been consulting widely on how to incorporate REDD+ results-based payments as a cornerstone of its climate finance and provide finance for countries in all phases of REDD+.
This issue is slated to be discussed at the 17th GCF Board meeting, currently being held at the Fund's headquarters in Songdo, South Korea.
GCF Senior Forest and Land Use Specialist, Juan Chang, said REDD+ has enormous potential in bringing together the benefits of climate finance and sustainable development.
"REDD+ can contribute to significantly reduce emissions generated from unsustainable land use activities, conserve standing natural forests and increase carbon stocks in previously degraded lands, while also respecting indigenous people and forest-dependent people living in these ecosystems," he said.
Mr Chang added the full implementation of REDD+ from an idea to established practice received a major boost after it became a key element of the Paris Agreement (article 5) following years of REDD+ negotiations.
One of the most recent REDD+ studies indicates it has the potential to reduce global emissions by up to 24 to 30 percent.