Representatives of governments of Benin, Burkina Faso, Cabo Verde, Côte d'Ivoire, The Gambia, Ghana, Guinea, Guinea-Bissau, Liberia, Mali, Niger, Nigeria, Senegal, Sierra Leone, and Togo have appealed to the global community to designate 30% of land and ocean areas as protected by 2030.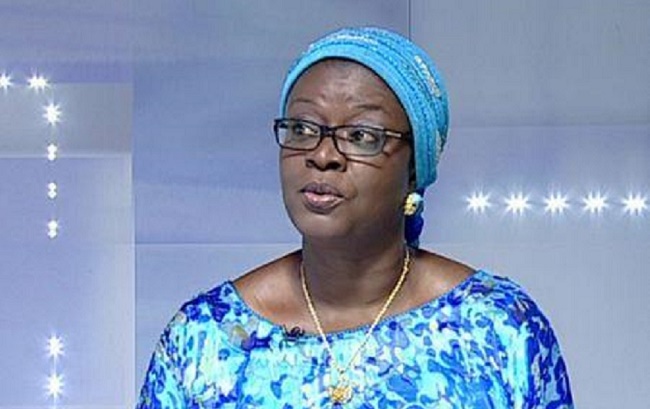 At an ECOWAS coordination meeting on Wednesday, October 12, 2022, for the upcoming 15th Conference of the Parties to the Convention on Biological Diversity and the meeting of its protocols, countries have raised alarm bells about the state of biodiversity across the West African region.
The ECOWAS Commissioner for Economic Affairs and Agriculture, Mrs Massandje Toure-Litse, said: "Thousands of wild plant and animal species in West Africa are threatened with extinction. For West Africa, these natural resources provide vital services for millions of people, including provision of freshwater, fuel and food. Their loss would be catastrophic, and this destruction cannot be allowed to continue unabated. It is time for the global community to take action."
The meeting expressed serious concern at the rate of biodiversity loss across the region, caused by threats including the overexploitation of marine resources, the deterioration of the oceans, uncontrolled logging, illegal poaching and trade, bushfires and unsustainable agricultural practices.
In response to this crisis, ECOWAS countries have called for an ambitious global response. Countries are advocating for several measures, including the global designation of 30% of land and oceans areas as protected by 2030, the conclusion of a robust new high seas treaty, the establishment of highly and fully protected areas covering 30% of the global ocean which prohibit environmentally damaging activities, and a global commitment towards immediately halting human-induced extinction of wild species.
Countries have also called for measures to preserve the equitable, effective, generational and gender-responsive participation of all rights-holders and stakeholders in the protection of the planet – ensuring that everyone can contribute to decisions about the environment.
ECOWAS is clearly leading the way in its ambitions and calls on other countries and regions to join them. The call seeks huge investments to close the biodiversity finance gap of 700 billion USD per year, through the mobilisation of 1% global GDP. To ensure that funding is deployed effectively, a roadmap was developed to highlight measures most urgently needed to strengthen and expand protected areas in the region.
The CBD COP15 meeting, which will take place in Montreal, Canada from December 7 to 19, 2022, is being hailed as a landmark opportunity to protect the planet from further destruction before the impacts become irreversible. ECOWAS is to be commended for its leadership.