All roads will next week Tuesday (September 6, 2016) lead to the Nigerian Institute of International Affairs (NIIA) on Victoria Island in Lagos, where dignitaries will gather to honour a veteran town planner, author and planning advocate.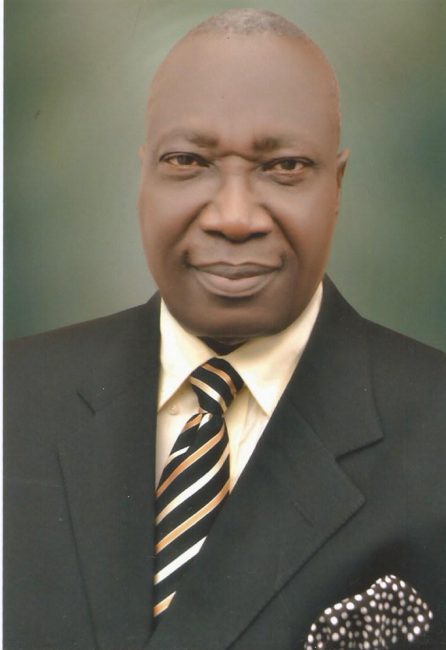 Yacoob Abiodun, erstwhile Secretary of the National Housing Policy Council, will not only be launching his second book that day, but also celebrating his 70th birthday.
The book for launch on Tuesday, titled "The Citizen's Guide to Planning in Nigeria: How to get your voice heard," is coming on the heels of "Affordable Housing & Urban Planning Practice in Nigeria: Advocacy for Change", his maiden publication.
The Lagos State Commissioner for Physical Planning & Urban Development, Abiola Wasiu Anifowose, who will be representing Governor Akinwunmi Ambode, will lead the team of dignitaries at the august book launch. Others include Toyin Ayinde, Anifowose's predecessor; Barnabas Gemade, Senate Committee Chairman on Housing & Urban Development; Gbenga Ashafa, Senate Committee Chairman on Lands Transportation; Wole Okufulure, former Chairman, Board of Directors of Shelter Afrique; Luka Achi, Acting President of the Nigerian Institute of Town Planners (NITP); Fetus Adeleke, Chairman, Interstate Architects Limited; and Ladi Ogunneye, erstwhile Managing Director of Data Sciences Nigeria Limited.
"This book is a 'primer' on planning, focusing on the roles expected of the citizenry, professional planners and other stakeholders during formulation, tools of implementation, monitoring and the review process," said Abiodun, who is married with two children.
He added that, for the citizens to fully grasp what planning is and how it works, "the book has provided an in-road to that effect by explaining in lucid prose, a concise definition of planning and its beneficial effects."
After two decades of employment in the Federal Civil Service, Abiodun, who also writes for EnviroNews Nigeria, retired in 2006 as a Deputy Director (Urban Planning) at the Federal Ministry of Housing & Urban Development, Abuja.