US designers Yitan Sun and Jianshi Wu have proposed transforming Manhattan's Central Park into a sunken landscape encircled by a below-grade megastructure with office, housing, retail and cultural space.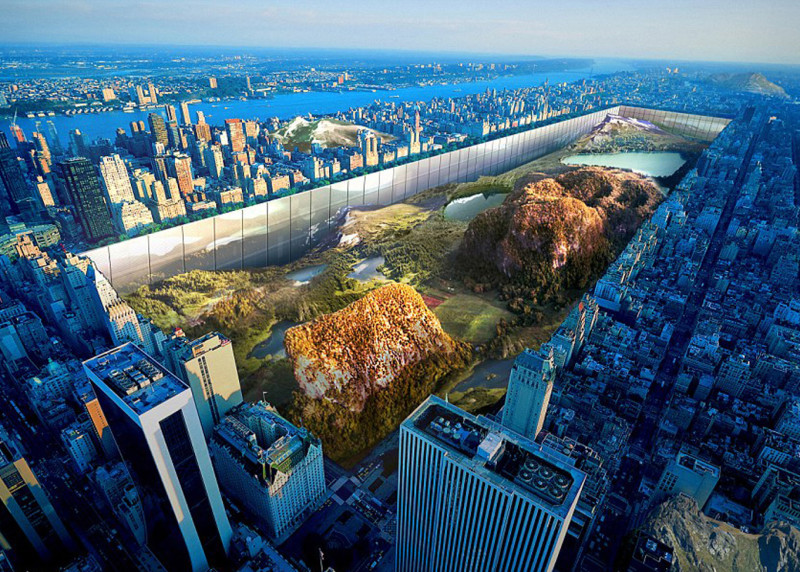 Titled "New York Horizon," the project won first place in the eVolo Skyscraper Competition, which invites architects and designers to conceive futuristic towers. The annual ideas contest began in 2006.
Sun and Wu have proposed converting Central Park – which encompasses 843 acres (341 hectares) in Upper Manhattan – into a sunken landscape with hills, lakes and meadows. The reimagined park could be used for hiking, climbing, swimming and other outdoor activities.
"We came up with the idea that returns the park to its natural state, when Manhattan once looked more like this — a rugged, bedrock-­strewn landscape," said the designers, who both recently graduated from the Rhode Island School of Design.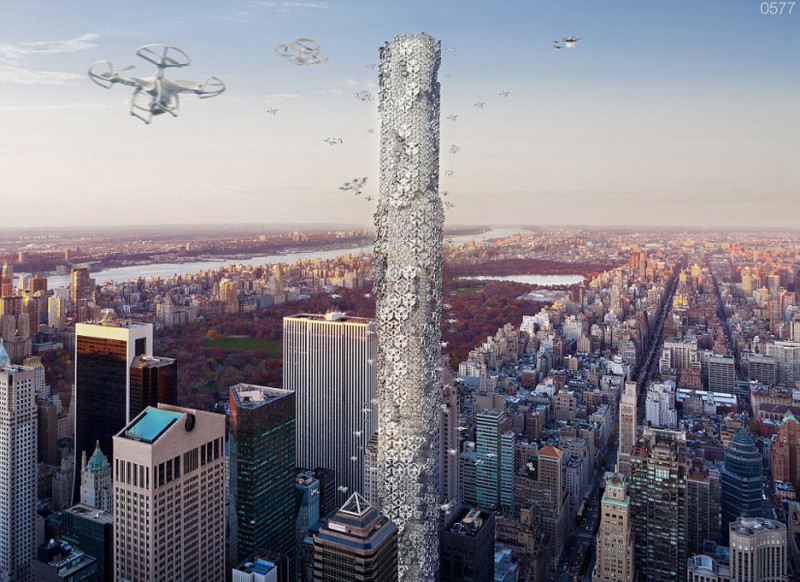 "We want to bring back the 'real nature' and uncover opportunities for a future skyscraper by doing so."
This natural terrain would be bordered by a megastructure, or "sidescraper," with a reflective facade.
"With its highly reflective glass cover on all sides, the landscape inside the new park can reach beyond physical boundaries, creating an illusion of infinity," said the designers.
As America's most-densely populated city, New York — particularly Manhattan, one of its five boroughs — is well known for its towering buildings.
Central Park offers a break from the city's density and verticality, but most residents aren't able to enjoy the park on a daily basis because they don't live nor work nearby, said the designers.
By building downward, rather than upward, the designers aim to offer more residential and office space around the park.
"The ambition is to reverse the traditional relationship between landscape and architecture, in a way that every occupiable space has a direct connection to the nature," they stated.
Their proposed megastructure would completely wrap the sunken park and "create space along the new cliff". The soil removed from the original park would be relocated to various neighbourhoods.
The megastructure would be 100 feet deep (30 metres), with walls that would rise 1,000 feet (304 metres). The building would contain apartments, stores, museums, libraries and other types of programming.
The floor area would total seven square miles (18 kilometres), which is about 80 times greater than the Empire State Building.
"This system breaks the traditional perception of large-scale skyscrapers without taking valuable ground area of Manhattan," said the designers.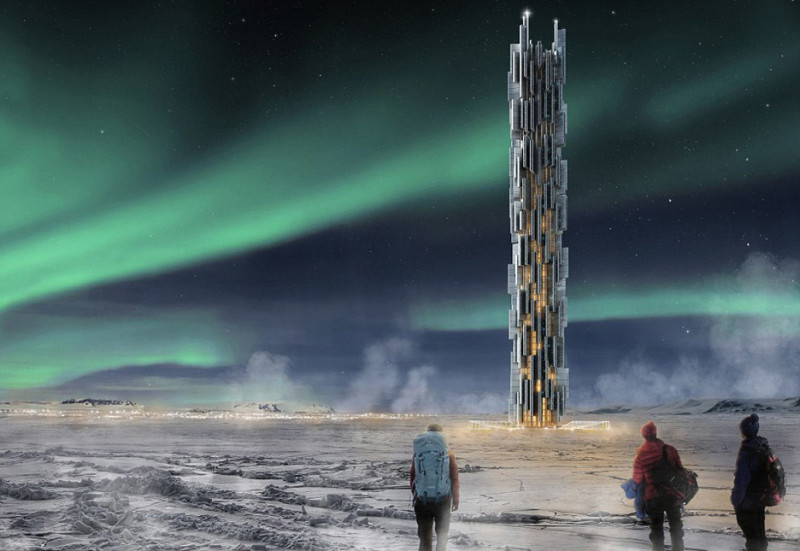 Constructed between 1858 and 1873, Central Park was designed by noted landscape architects Frederick Law Olmsted and Calver Vaux. Popular among both tourists and local residents, it is the most-visited urban park in America.
The second place winner in this year's Evolo Skyscraper Competition is The Hive, designed by the US team of Hadeel Ayed Mohammad, Yifeng Zhao and Chengda Zhu. Their scheme features a vertical control terminal for drones in New York.
The third place prize went to Data Tower by the Italian team of Valeria Mercuri and Marco Merletti. The proposal envisions a sustainable skyscraper in Iceland for web servers.
The jury also awarded an honourable mention to 21 projects, including an air-purifying skyscraper, buildings that create rain and towers that prevent a city from sinking.
Last year's winner was a conceptual high-rise featuring 11 different landscapes — a scheme by Polish designers Ewa Odyjas, Agnieszka Morga, Konrad Basan and Jakub Pudo.