Director of United Nations Information Centre (UNIC), Ronald Kayanja, on Friday, September 20, 2019 in Lagos called for planting of more trees to mitigate the adverse effect of climate change on the planet.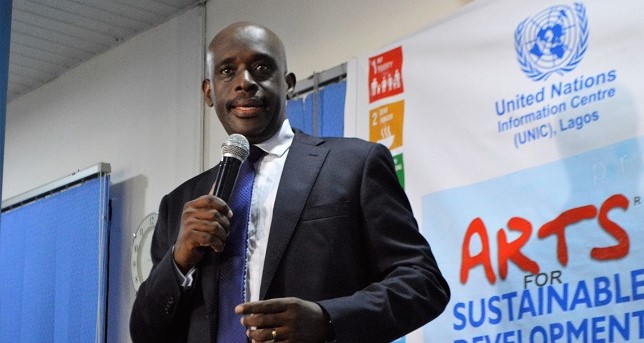 He made the call at the International Day of Peace, organised by UNIC, in collaboration with the Lagos State Ministry of Environment and Water Resources and Centre for Peace and Environmental Justice.
Kayanja said it had become imperative that more trees be planted to combat the effects of climate change on the planet, as trees could have far-reaching effects in stemming global warming by removing huge amounts of carbon from the atmosphere.
The International Day of Peace is observed around the world on the Sept. 21 of every year to strengthen the ideals of peace within and among nations.
The theme for this year, "Climate Action for Peace", is to draw attention to the importance of combating climate change as a way of promoting and protecting peace around the world.
According to Kayanja, climate action is a major concern because many conflicts around the world are attributed to the menace.
"Many are fighting for resources and migrating because of this; a visible example is the constant clash between herdsmen and farmers in some parts of Nigeria.
"The current conflict in North-East Nigeria is not unrelated to the changes in climate in that region over time," he said.
The UNIC director also said that every member of the society had important roles to play in getting rid of the negative effects of climate change.
"We have a responsibility to take action against things that can take away our peace because if we don't deal with issues of climate change, we may not have peace.
"The earth is the only planet where we can survive and we see that natural disasters are taking lives," Kayanja said.
Climate change causes major threats to international peace and security.
According to the UN, natural disasters have displaced three times as many people as conflicts, thus forcing millions to leave their homes and seek safety elsewhere.
On Sept. 23, the United Nations will convene a Climate Action Summit, with concrete plans to accelerate actions to implement the Paris Agreement.
The summit will focus on the heart of the problem, the sectors that create the most emissions and the areas where building resilience can make the biggest difference.
Also, leaders and partners will be given the opportunity to demonstrate real climate action and showcase their ambition.
By Busayo Onijala