In what looks like an unprecedented turn of events for Mozambique, Cyclone Kenneth is soon expected to hit Tanzania, Mozambique and Comoros, a development that is expected to leave in its wake a humanitarian crisis.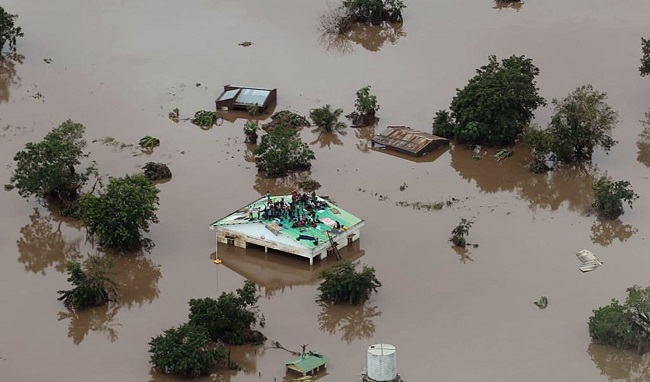 Cyclone Kenneth comes just a month after Cyclone Idai hit and devastated some countries in the Southern African region.
Landry Ninteretse, 350Africa Regional Team Leader, said: "The result of Cyclone Kenneth means that thousands of people in those two countries will be faced with consequences that will be felt beyond this moment. It is a tragedy that points to the bigger crisis that humanity is faced with.
"Migration will be inevitable as a storm of this magnitude will bring a force of destruction that will be difficult to recover from. Africa needs to do a lot more to build climate resilience. Cyclone Idai was a powerful demonstration of this and now Cyclone Kenneth is another demonstration of the urgent need for sustainable adaptation and mitigation solutions.
"Amidst the speculation the scale of damage to expect for the three countries, there should be the real call for action from Africa leaders. They need to step up their efforts to adapt to a rapidly changing environment before more harm is brought to frontline communities who inherit the brunt of climate impacts."
350Africa and regional partners on Thursday, May 25, 2019 organised AfrikaVuka Day, calling on governments and institutions to come up with stronger strategies against fossil fuel development which is aggravating the climate crisis on a continent which is wracked by climate impacts.