The concerns posed by plastic pollution to marine wildlife upon exposure have increased, stimulating new research into the distribution, abundance, characteristics and consequences of microplastics in water.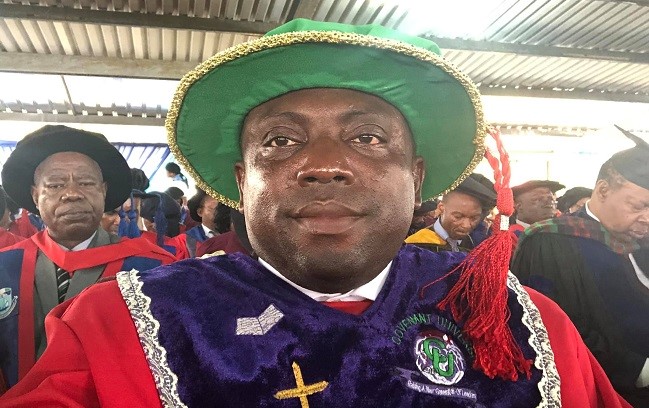 Having been selected alongside 31 other higher institutions of learning in the Association of Commonwealth Universities (ACU) to host Blue Charter Fellowships, the Covenant University in Ota, Ogun State, is toeing the research line.
The fellowships, which support post-PhD research staff or PhD students at ACU member institutions in any Commonwealth country, features research areas focused on Timescale Monitoring and Mapping of Microplastics in the marine environment; Identification, characterisation and quantification of microplastics in water, intertidal and core sediments, and biota of tropical coastal ocean.
In addition, researchers at Covenant University will work at promoting approaches to reduce inputs of plastics into the marine environment through recycling, education and public awareness.
Consequently, Professor Nsikak Benson, a Professor of Environmental Chemistry, has been appointed by the ACU Secretariat in the UK to host successful Blue Charter Fellows.
The Commonwealth Blue Charter, according to Prof. Benson, is a collective commitment to preserving and nurturing the world's ocean through tackling marine pollution especially issues of marine plastics which drastically affects health of oceans, marine life and the Blue Economy.
Aspiring fellows can apply here: http://bit.ly/2vVh40u
Prof. Benson has also mentored a PhD student, Omowunmi Fred-Ahmadu, who was selected for the ACU Blue Charter fellowship to the University of Newcastle, Australia between January 5 and March 31, 2019. She is one of the 38 fellows of the Blue Charter's first Cohort.
Commenting on what informed the nature of the research, Prof. Benson disclosed: "Billions of tons of marine debris are floating in the oceans and across the environment produced mainly from human-mediated activities. In recent years, marine litter contamination has been detected worldwide in sizes from microns to meters in all major ecosystems. Marine debris consists of any processed or manufactured solid material discarded or transported into the aquatic environment. Examples are plastics packaging, paper, ropes, balloons, fishing nets, and drinks bottles, glass, textiles, wood, and metals.
"Most of the debris are persistent while others may be readily degraded when discarded into the environment. Plastics are primarily nonbiodegradable, and toxic as well as carcinogenic. Persistent organic pollutants such as polycyclic aromatic hydrocarbons, organochlorine pesticides, polybrominated diphenyl ethers, Bis-phenol A and toxic metals have been reported to sorb to microplastics.
"The potential impacts of microplastics include negative effects that directly affect marine organisms, aquatic habitats as well as those that affect human activities, economics, and human health. Other potential impacts include the entanglement of fish and other marine animals by abandoned or lost fishing gears resulting in injury and death; and the ingestion of floating plastics leading to blockage of gastrointestinal tracts and clogging of gills."