Ministers from the Least Developed Countries (LDCs) on Monday, October 11, 2021 convened for the LDC Group on Climate Change High-Level Ministerial Meeting to prepare for COP26 in Glasgow. The meeting closed with the adoption of the "Thimphu Call for Ambition and Action on Climate Change", which lays out key priorities for the LDC Group.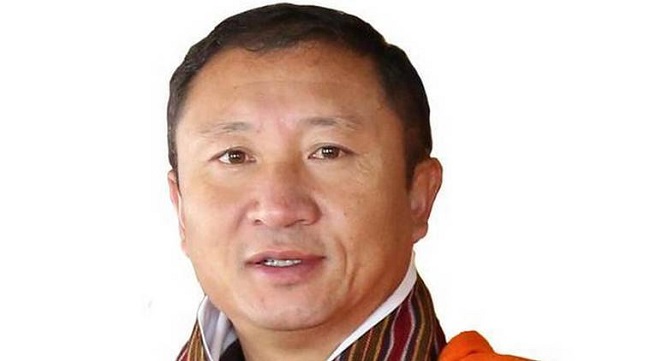 Dr. Tandi Dorji, Foreign Minister, Royal Government of Bhutan, said: "COP26 in Glasgow must be a success. The need to take urgent climate action has never been more pressing. The internationally agreed 1.5°C target is dangerously close. The latest IPCC report is a warning signal that we must act now. Any delay in action only means more suffering and devastation, especially for the LDCs, who are at the forefront of the climate crisis."
Dorji went on, "The COVID-19 pandemic has hit everyone around the globe. But the one billion people living in the 46 LDCs are the worst hit, facing the quadruple crises of climate change, poverty, health, and economic challenges that are outpacing the disease itself. As devastating and catastrophic as the pandemic is proving to be, it is a crisis we can beat with vaccination and behavior change. Climate change, by contrast, has no vaccine and poses a threat that is exponentially larger and far less reversible, and ultimately existential, if we do not act now."
Reflecting on the meeting, Mr Sonam P. Wangdi, the Chair of the LDC Group in climate negotiations, said: "LDC Ministers made clear the need for ambitious and fair outcomes at COP26. Despite being the least responsible for climate change, the LDCs are disproportionately affected by its impacts. To ensure a safer, more prosperous future for all our people and future generations, a coordinated global effort to address climate change is urgently needed. All countries must act now!
"For COP26 to be a success and build trust between the parties, high emitting countries and those with greater capacity must urgently cut emissions, and submit national plans and long term strategies that are in line with IPCC recommendations for limiting warming to 1.5°C.
"Developed countries committed to providing the $100 billion in climate finance to developing countries annually from 2020 to 2025. Funds received so far are far from that amount, so delivery of that promise is key. And as deliberations begin on the next finance goal, we must see willingness to engage, build from that floor, and base the next goal on science to reflect the true needs of developing countries. In particular, there is a critical need for finance for adaptation. We must see a balance achieved between funds provided for mitigation actions and those for adapting to climate change."
Mr Wangdi emphasised, "It is critical that the COP26 prioritise the issue of loss and damage caused by climate change. Our people are suffering in a variety of ways as a result of a crisis that they did little to cause. It is now time to discuss how the international community can fairly address the loss and the damage manifesting in developing countries because of climate change. We want to see Loss and Damage prioritized at COP26 and beyond."