European Union embassies worldwide have been called upon to offer a fast and priority service to process visas of those travelling to the UN climate negotiations (COP25) in Madrid, Spain over the coming few weeks.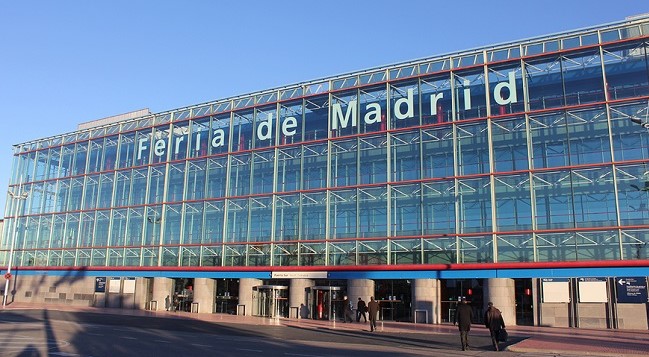 Climate change director of the International Institute for Environment and Development (IIED), Clare Shakya, who made the call in a statement on Friday, November 1, 2019, fears that the change of venue may affect the ability of representatives from poor nations to make it to Spain.
She says: "We must ensure that the change of venue must not reduce access and opportunities for the poorest countries, and the social movements representing the poorest communities, to be heard. These are the people who suffer the greatest impacts from climate change yet have done the least to create the problem.
"Acquiring visas for grassroots participants to come to Madrid could be a challenge in the short time period available, and without these vital voices the ethos of the entire summit is potentially compromised. We therefore call for EU embassies worldwide to offer a fast and priority service to process visas of those travelling to the COP over the coming few weeks."
Harjeet Singh, Global Lead on Climate Change for ActionAid International, is worried that the seemingly precarious situation may result in shifting the balance of power towards wealthier countries and have consequences for the world's vulnerable people.
Singh's words: "The shifting of COP25 from Chile to Madrid with only four weeks' notice presents real barriers to participation for countries from the global South and civil society. Hotels in Madrid are already full. Last minute flights are expensive. Visas can be difficult to obtain at short notice. This sudden decision is likely to shift the balance of power towards the wealthier countries of the global North.
"COP25 is a critical moment for vulnerable countries, who are calling for the creation of a fund to address climate-induced 'loss and damage', so as to help countries pick up the pieces in the aftermath of climate disasters. If negotiators from Africa, least developed countries and small island developing states are unable to attend COP25 to defend the interests of their citizens, this could have real and lasting consequences for the world's vulnerable people."
COP25 will now take place in Madrid, Spain, from December 2 to 13, 2019, rather than Santiago, Chile,
Just some weeks to the start of the global summit, Chile had pulled out and, promptly, Spain stepped in and offered to host the event.
But fresh concerns have emerged, no thanks to the closeness of the forum amid a load of preparations and logistics seemingly in a delicate balance.
Shakya adds: "With time running out to prevent catastrophic climate breakdown, it is imperative that the international climate talks do not lose momentum.
"COP25 is a vital step in the pathway to COP26 in 2020 when we will have the first big moment of accountability following the Paris Agreement, and countries will be setting out further concrete action for how they will not only fulfil the commitments made in Paris, but increase their scale and ambition."
"Social justice has to be at the heart of climate action, as shown by the people of Chile and many other people taking to the streets worldwide."