Tanzania conservation authorities have implemented a presidential order to fill water in dams habited by hippopotami in the Katavi National Park to save the animals from starvation, an official said on Wednesday, October 16, 2019.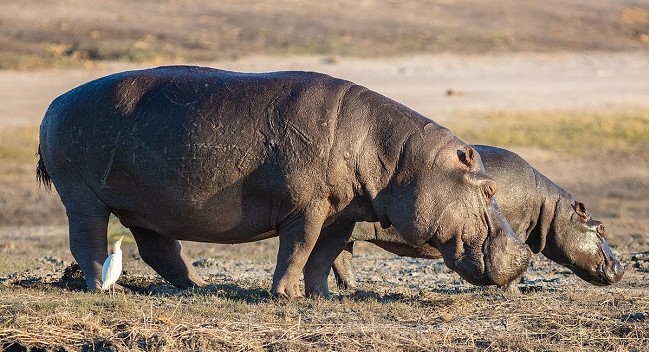 Paschal Shelutete, the Tanzania National Parks (TANAPA) Senior Assistant Conservation Commissioner for Communication, said the institution has filled dams in the park with enough water.
"The hippos have now stopped straying to nearby villages where they wreaked havoc in search of water,'' said Shelutete.
On Oct. 11, Tanzanian President, John Magufuli, ordered TANAPA to ensure that hippos straying from the Katavi National Park in search of water were fully protected from killers.
He made the order when he addressed a gathering at Kapuni village in Tanganyika district, Katavi region, following reports that hippos that strayed from the park in search of water were being killed by villagers.
President Magufuli had directed TANAPA to ensure that dams in the national park were filled with water to enable the hippos stay in the water without causing trouble.
Katavi region authorities had told the president that some of the hippos from the park covering about 4,471 square kilometres and making the third largest national park in Tanzania, have sought shelter in a dam earmarked for domestic use.
"The 50 hippos that have sought sanctuary in a dam earmarked for domestic use are very smart. TANAPA should construct dams in the park and send the hippos back,'' said the head of state.
Katavi National Park's flood plains of thick reeds and dense waterways are home to about 500 hippos and crocodiles. However, during annual dry season the floodplains form mudholes that distress hundreds of the hippos forcing them to run away in search of water.