Rotary Club of Abuja, Ministers Hills and other clubs, in collaboration with Abuja Parks and Recreation Department, have planted 40 trees in Nnamdi Azikiwe expressway to alleviate the effects of climate change.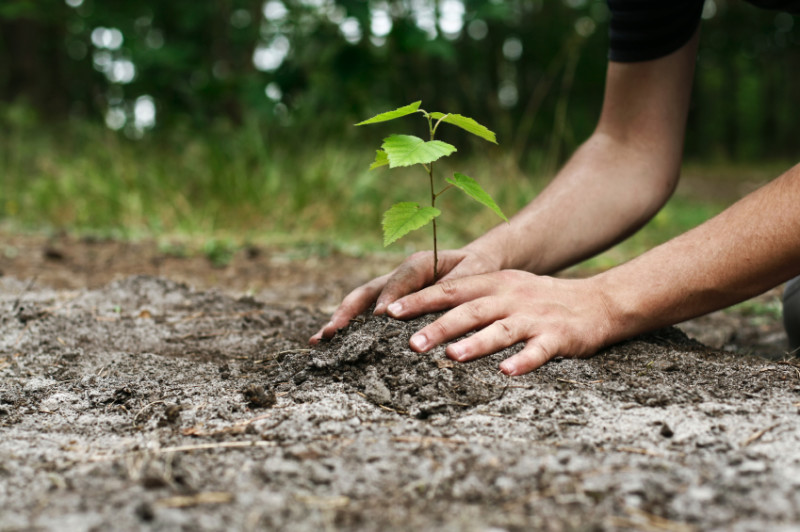 Speaking at the planting of the trees in Abuja on Saturday, August 7, 2021, President of the club, Mr Bisi Teru, said that it was part of the club's project to protect the environment.
He said that the tree planting would help to eliminate harmful carbon and release oxygen into the atmosphere.
"These economic plants have medicinal values that contribute to biodiversity and a healthy ecosystem for people, birds, animals and other species," he said.
He also noted that one of the seven focal points in Rotary was supporting and protecting the environment by eliminating harmful carbon dioxide and creating a comfortable environment for the citizens.
"It is our belief that reforestation action will greatly contribute to building Nigeria's resilience and its capacity to alleviate climate change and protect our roads from erosion.
"So it is crucial to create the awareness and understanding of individuals and citizens about the relationship among humans for the natural world,'' he said.
According to Teru, tree planting is a great responsibility, aimed at not only protecting and conserving the environment for the future but also, for improving its aesthetic beauty.
"This is particularly essential for Abuja, the capital city of our country, where a green and well laid-out natural environment will further crystallise her image as one of the most beautiful cities in the world," he said.
Mr Okpe Charles, Deputy Director, Parks and Tree Maintenance Development of Parks and Recreation Department, FCT, said that trees were necessary for the society.
He noted that the environmental dangers facing Nigeria today were enormous and called for serious concern.
"So it is a good thing to know that Rotary club is taking this step of protecting and providing solutions that will reduce disaster risk and ensure resilience for all through tree planting," he said.
Also speaking, President of Rotary Club of Abuja Rubbies, Ms Franka Chukwu, said that members of the clubs came out in their numbers to plant trees because they saw the need to alleviate the worsening deforestation.
"The worsening deforestation, floods, heat-waves, landslides and erosion are resulting in small and large scale disasters which are killing and affecting people, destroying homes, schools, hospitals and roads.
"It is, therefore, important for us to be more involved in tree planting in order to save our nation from these natural disasters." she said.
The clubs also encouraged citizens to embrace reforestation in order to protect the environment by planting trees in homes, schools, religious premises, farms, road sides and hospitals, among others.
By Sarafina Christopher