For a country that was an exporter of sugar as far back as the 16th century, Morocco should by now be among the world's leading producers and exporters of the produce.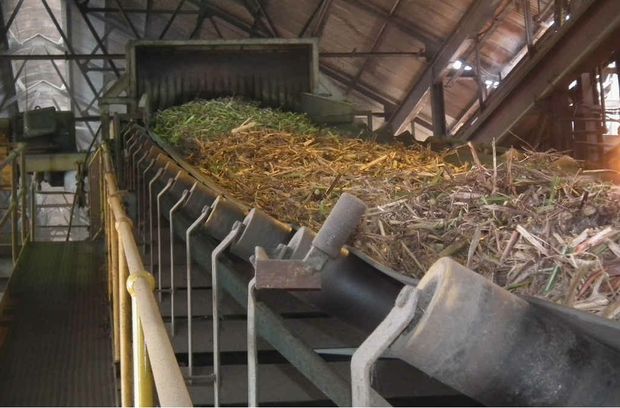 But there are no traces of that early achievement as the Moroccan sugar industry is said to be totally in shambles, no thanks to unsavoury weather conditions brought about by the changing global climate.
Today, the cultivation of the crop is said to be restricted to a few locations in northern and southern parts of the country, while no trace of the crop is found in its earliest stronghold, the Agadir province, where the pioneer sugar factory was operating in the 16th century.
"In the 16th century, this place (Agadir province) used to have the sugar factory, and Morocco was exporting sugar. It created jobs for the people while the country earned foreign exchange from its importation. It has folded up due to climate change causing excessive evaporation and leaving the soil with insufficient water for the crop to survive," Professor Ahmed Oghammou told a team of media executives who are Fellows of the Internews' Earth Journalism Network (EJN) to 22nd Session of the Conference of the Parties (COP22) to the United Nations Framework Convention on Climate Change (UNFCCC) holding in Marrakech, Morocco.
The Fellows were on a field trip. Prof. Oghmmou is of the Department of Biology, Cadi Ayyad University, Marrakech.
It was discovered that Agadir and locations around it, bordering Marrakech and Casablanca, were completely taken over by the desert, turning the place into a barren land.
Local farmers are struggling to bring back life to lands with agriculture supports from government to encourage irrigation farming, which however will not be for sugar cane.
Morocco's fortune from sugar kept plummeting such that the nation could not even meet local demand, let alone for export.
It was gathered that, in a recent move, the government announced plans to withdraw subsidy from sugar cane cultivation and channel the money to other more profitable areas, including health.
"Not sugar cane alone, so many indigenous crops are affected," adds Prof. Oghmmou. "We have very big problem of lack of rains. And we have very high evaporation. So, only crops that are adapted to little precipitation can survive. We have dry season in summer. For example, between May, June, July, August, may be September, no rain in these places. We used to have snow which checked evaporation. But, that, too, is rare – and all because of climate change."
Reports show that the country produced 470,000 metric tons of sugar at the end of the 2014/2015 planting season, which was considered not even enough to meet local consumption, thus prompting the Kingdom to resort to imports to make up for its sugar deficit.
In 2014, the country could only cover 40% of its consumption.
But Mounir Hassan, an official from the Morocco's Inter-Professional Federation of Sugar (FIMASUCRE), announced during the International Sugar conference in Marrakech last year that "the Moroccan government has invested more than MAD 5.5 billion for the upgrade and modernisation of the manufacturing base". The Morocco based sugar producer will continue its efforts in order to increase the domestic production of sugar to exceed the national needs by 56% by 2020".
Experts have said that a lot of investment may be required to bring the Moroccan sugar industry back to the good, old days, but it is going to be a lot of hard work, involving recovery of degraded lands and increase in water availability.
By Innocent Onoh