Ways on how best Africa can effectively engage with China in advancing purposeful and economically viable climate change diplomacy formed a notable subject of discussion at the 8th Climate Change and Development in Africa (CCDA-VIII) Conference that held recently in Addis Ababa, Ethiopia.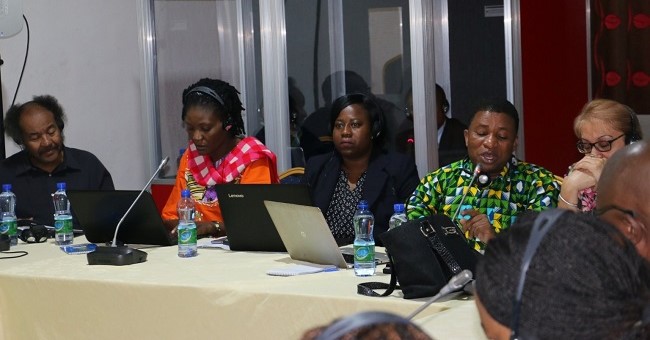 For three days from August 28 to 20, 2019, stakeholders converged on the African Union host city to fashion a way out for the continent amid the global warming imbroglio. The event had "Stepping up climate action for a resilient Africa: a race we can and must win" as its theme.
At a pre-event dialogue held on Tuesday, August 27 courtesy of the Pan African Climate Justice Alliance (PACJA) and Oxfam, participants discussed issues bordering "Citizens Engagement on the Growing Partnership Between Africa, China and other Emerging Powers on Climate Finance".
Apart from sensitising civil society organisations as well as national and regional policy actors on Chinese investment in Africa on climate and agriculture, and the UNFCCC (United Nations Framework Convention on Climate Change) processes, the forum also sought to orient civil society on relevant strategies, tools and resources to support their effective involvement in the process.
Similarly, the dialogue explored opportunities that African countries can harness through their engagement with China and how best they can address challenges emerging from these engagements regarding climate financing.
Bothered by China's controversial inroad in all spheres of the economy and its rising influence in global geopolitics, participants attempted a scrutiny of China's projects and how they impact the environment and the African people.
"China is currently the top Foreign Direct Investor in Africa, bypassing the US," disclosed Mithika Mwenda, Executive Director of PACJA, stressing that, despite its policy of non-interference with other countries' sovereignty, including any standards on civil liberty and rights of people, "China has been accused at some quarters of looking the other way even when its investments (including climate finance) exacerbate authoritarianism, rights abuses and deterioration of environmental integrity".
He added: "Whilst the Chinese climate financing mechanism is mainly channelled through bilateral agreements and multilateral development banks (MDBs), there is limited information on how African policy actors can leverage on the financing and coordinate with other existing and/or traditional multilateral and bilateral initiatives to achieve sustainable development.
"For instance, to interrogate how those mitigation and adaptation programmes will be implemented and monitored, and how they will contribute to the National Adaptation Plan of Action (NAPAs) of African countries."
This, Mwenda said, informed the dialogue to share perspectives, experiences and analysis on Chinese investments in Africa.
Patrick Bond, Professor of Political Economy, University of the Witwatersrand School of Governance in South Africa, in a presentation titled: "Geopolitical, Economic and Ecological Roles of the BRICS in Africa during Climate Crisis", concluded that:
the West and BRICS (unreliable partners for Africa) are guilty of global climate mal-governance – and Africa's participation legitimises "suicide"
the West owes Africa the bulk of climate debt, but emerging powers should also pay reparations – and stop promoting self-serving carbon markets
putting that debt on the global agenda, and imposing climate sanctions on the likes of Brazil and the U.S., should be high priorities for those committed to justice, including northern solidarity allies, even if (as ever) this begins with civil society
The various sessions at the dialogue captured issues related to:
climate finance under thematic areas like work streams, funds, entities & bodies, as well as understanding climate finance in the context of South to South cooperation
role of China and the G77 in the UNFCCC negotiations as a key path in prioritising Africa's priorities and solutions to climate crisis
key Chinese interests and main projects in Africa and citizens perceptions
role of sustainable livelihoods in rural areas, through farming, in reducing poverty and inequality, in the light the 21st century challenges.