President of the 71st UN General Assembly, Ambassador Peter Thomson, in collaboration with the Executive Secretary of the United Nations Framework Convention on Climate Change (UNFCCC), Ms. Patricia Espinosa, will on Thursday, March 23 2017 convene Member States, the UN System, and stakeholders at United Nations Headquarters in a High-level Event for Action on Climate Change and the Sustainable Development Agenda.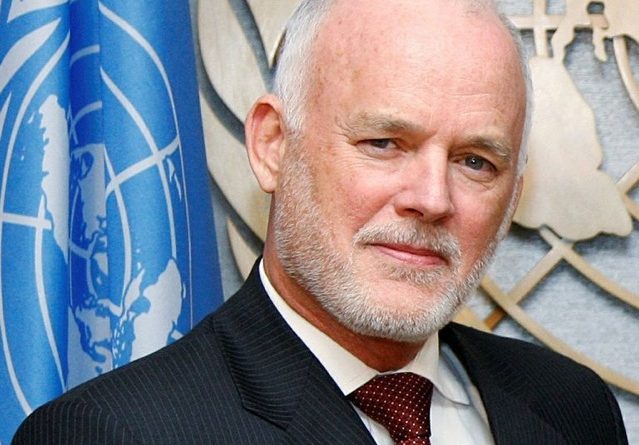 This event will advance the following objectives:
Invigorate political momentum on climate change, highlighting its deep linkage to the Sustainable Development Agenda. Emphasis will be placed on concrete solutions for climate and Sustainable Development Goals (SDGs) that yield cross-cutting benefits, especially regarding land-use, energy and the ocean;
Increase common understanding among key actors including Member States, the UN system and non-state stakeholders regarding the urgent need to ramp up ambition and implementation, especially given upcoming 2020 targets and milestones for both climate and SDGs.
At the request of the Office of the President of the General Assembly (OPGA), the UN Non-Governmental Liaison Service (UN-NGLS) is facilitating a process to identify two civil society speakers, one social entrepreneur speaker, and stakeholders wishing to attend as observers for the event.
According to the UN, civil society and social entrepreneur speakers are to be identified through the UN-NGLS process for the following three roles:
High-level civil society representative for Panel Discussion on "Stocktaking on Climate – Paris Agreement ratification; Science; Gaps & Opportunities." This 'stock-taking' panel and ensuing dialogue will discuss the status of climate science and of efforts to address it, including ratification and implication of the Paris Agreement as well as climate actions by all stakeholders.
Social entrepreneur for Panel Discussion on "Implementing Solutions – Scaling up implementation of the Paris Agreement and SDGs." This dialogue will explore cross-cutting dimensions of climate and the Sustainable Development Goals and provide concrete examples where implementing solutions with a multi-sectoral approach has improved social, economic and environmental conditions.
Civil society respondent for Panel Discussion on "2020 as Opportunity – Achieving the 2020 SDG targets and Nationally Determined Contribution (NDC) ambitions." This dialogue will explore means to enhance global attention to and support of climate action and the SDGs, in particular as it relates to the issues land-use, energy and/or the ocean, and the human dimensions given the pressing 2020 targets.
According to the UN, travel funding will be available for two of the selected speakers.
The UN-NGLS, it was gathered, will facilitate a stakeholder Selection Committee for the evaluation and short-listing of the civil society and social entrepreneur candidates for the speaking roles, to be presented to OPGA for their consideration. The Committee will ensure regional and gender balance, and diversity of age and expertise in the overall set of candidates. The President of the General Assembly will make the final selection of the speakers for this event.