The 18th meeting of the Conference of the Parties to the Convention on International Trade in Endangered Species of Wild Fauna and Flora (CITES COP18) is underway in Geneva, Switzerland. CITES is an international legally binding agreement between governments aimed at ensuring that international trade in specimens of wild animals and plants does not threaten their survival.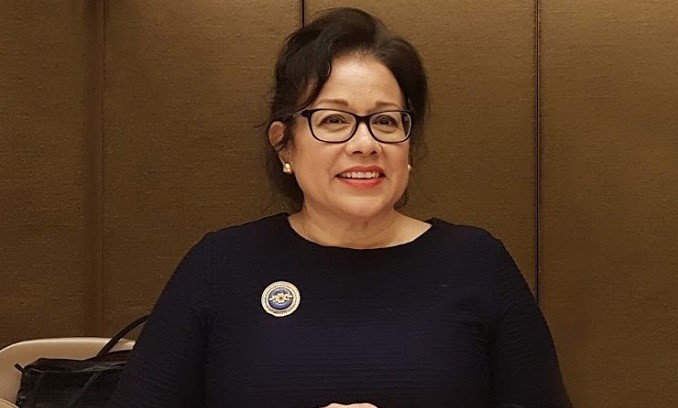 Over the years CITES meetings such as the current COP18, have been recognised as a powerful tool to respond to the growing biodiversity crisis and to prevent declines in wildlife populations, now recognized as a global threat to human survival, food security and sustainable development.
The meeting is taking place at a time when the world's wildlife faces massive and, in some instances, severe decline, due to unsustainable and poorly managed trade. So COP18 is expected to provide a critical opportunity to protect a number of species and groups of species that are severely threatened.
Key issues that delegates are deliberating on include species affected by trade such as the rosewood timber species, tigers, songbirds, amphibians, sharks, marine turtles and ornamental fish.
The delegates are reviewing progress on wildlife trade issues and will address contentious issues such as trade in elephants and their ivory as well as rhino horn, update international trade regulations for the threatened species, and strengthen the management of wildlife trade among other things.
Essentially, the delegates will be addressing the issues at stake by aligning and realigning them to CITES regulatory mechanisms, which work mainly through subjecting international trade in specimens of selected species to certain controls. Accordingly, all import, export, re-export and introduction from the selected species covered by the Convention must be authorised through a licensing system. To ensure efficiency in the system, CITES has categorised affected species into special lists that indicate the level of protection accorded based on a set of biological and trade criteria.
Under CITES listings, appendix I includes species threatened with extinction, and so trade in specimens of these species is permitted only in exceptional circumstances. Appendix II includes species not necessarily threatened with extinction, but in which trade must be controlled in order to avoid utilization incompatible with their survival. While, appendix III contains species that are protected in at least one country, which has asked other CITES Parties for assistance in controlling the trade.
Consequently, each Party to the Convention is mandated to designate one or more Management Authorities in charge of administering that licensing system and one or more Scientific Authorities to advise them on the effects of trade on the status of the species. In Ghana, the management authority is the Wildlife Division of the Forestry Commission.
And from all indications, delegates to COP18 have a huge task to perform this year, in discussing the record 107 agenda items and making decisions on the 57 species listings proposals, to change appendix listing status of those species. Proposal 53 is on rosewood and tabled by Côte d'Ivoire and the European Union (EU), to expand the scope of the annotation to include plywood and transformed wood encompassing "Logs, sawn wood, veneer sheets, plywood…"
Proposal 53 is of particular interest to African Union (AU), the Economic Community of West African States (ECOWAS), the EU, UN Food and Agriculture Organisation (FAO), USAID supported West Africa Biodiversity and Climate Change (WABICC) Programme, countries CITES Focal Points, academia, NGOs and civil society organisations, wildlife experts and conservationists.
They are particularly concerned about the alarming rate of the Rosewood trade, now considered as the most lucrative illegal operation in wild fauna and flora according to the United Nations Office for Drug and Crime (UNODC). The organisation notes that between 2005 and 2014, the cumulative value of seized illegal Rosewood was higher than seized rhino horns, parrots, marine turtles and pangolins combined.
They are worried that the rosewood trade is destroying the species and forests of Benin, Ghana, Guinea, the Gambia, Senegal and Sierra Leone, which are the hardest hit in the illegal trade in Rosewood within the West African sub-Region. Moreover, they are aware that Africa cannot in any way, sustain this level of illegal and unsustainable forest exploitation, especially considering that the continent is hard hit by climate change.
So, in order to present a united position on rosewood at COP18, the first in a series of regional policy dialogues on illegal forest exploitation and trade in Africa was jointly organised in Accra by the AU, ECOWAS, FAO, WABICC and Ghana's Ministry of Lands and Natural Resources.
They concluded that the rosewood problem required a lot more research to disentangle the complex issues surrounding its exploitation. But some observers were not happy with the outcome of the three-day meeting that took place from July 29 to 30, 2019.
A representative of A ROCHA Ghana, Darly Boso, who participated in the meeting, described the dialogue as very crucial and a good platform for all states agencies to make input into solving the rosewood issues confronting nations. He observed that while the delegates and all participants demonstrated commitment to the process, it lacked direct and urgent actions that will make people take the issues at stake seriously.
Mr. Boso was of the view that certain key things were missing at the end of the dialogue. "I wanted to see the issuing of a moratorium within the sub-region to ensure that rosewood logging is completely stopped, and states go ahead to do non-detrimental studies, come out with allowable cuts, before each country goes ahead to open up the exploitation of rosewood. This was clearly missing, and I think that is something we can improve upon."
He said he also missed "a good representation of the Ghanaian representatives who were supposed to be at this conference, because, a lot is happening within the sub-region and Ghana seem to be waving a lot in terms of its commitments to addressing the rosewood problem." He noted that there have been a five time ban on rosewood, but it continues to be exploited, "even though rosewood is listed under appendix II, meaning it can't be sent abroad without going through the necessary regulations and permits."
Mr. Boso stressed that as a country, "we need to improve upon our attitude on how we deal with rosewood, so we can show that we are truly committed to the process."
Commenting on the five time ban on rosewood in Ghana, an official of Taylor Crabbe an environmental legal consortium, Clement Akapame said "the problem is about enforcing the ban so that we go unto the ground and ensure that people are respecting the ban." He explained that the issue of inability to enforce the ban, might be an issue of capacity and that of willingness from government and responsible state institutions.
"They have shown willingness by placing the ban, whether they have the capacity to enforce the ban is another question. And because the ban has been placed and lifted several times, most people think it is not a serious issue and see it as business as usual. So government needs to show a lot of commitment if they are saying that this ban has actually come to clean the sector," Lawyer Akapame further explained.
He noted: "If you compare this to the galamsey ban, it was clear that there were activities on the ground, there was a task force in place, operation vanguard was there, so it was not just a circular saying a ban has been placed, but on the ground there were activities to ensure an enforcement of the ban," adding, "That's what we want to see in relation to rosewood."
The 12-day COP18 started on August 17 and will end on August 28, 2019. CITIES Secretary-General, Ivonne Higuero, is optimistic that decisions taken at COP18 will alter the conservation and international trade management in concerned species, and have direct impacts on biodiversity, livelihoods of rural communities and national economies.
Addressing the opening session on Saturday, August 17, 2019, she urged the delegates to identify common goals and solutions that can support member countries in their efforts to conserve and manage their wildlife resources.
By Ama Kudom-Agyemang