The Food and Agriculture Organisation (FAO) has announced in Rome that the election for the agency's top leadership posts will hold at its 41st Session and conference.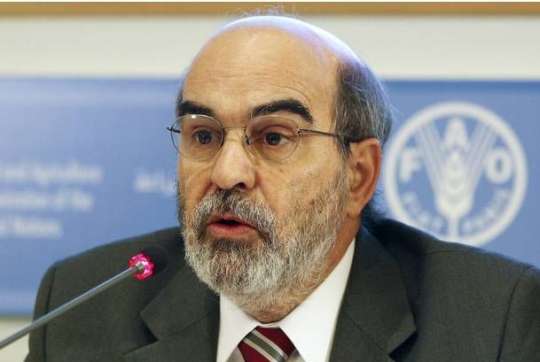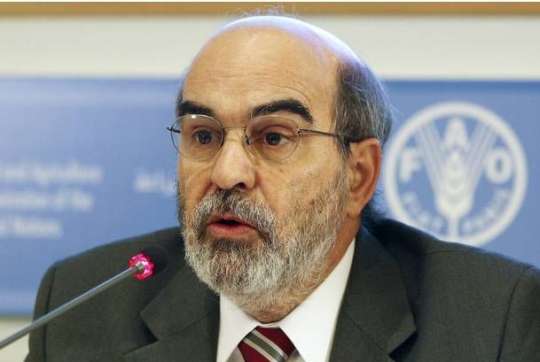 The FAO Media Relations Office made this known in a statement to the News Agency of Nigeria (NAN) on Wednesday, June 19, 2019 in Abuja.
It said the conference would be held from June 22 to June 29, while election of a new Director-General to replace outgoing Director-General, José Graziano da Silva would hold on June 23.
Graziano da Silva was first elected in 2011 and has served two terms.
It listed the candidates to replace outgoing da Silva as Qu Dongyu from China, Catherine Geslain-Lanéelle from France and Dvit Kirvalidze from Georgia, while Médi Moungui of Cameroon announced the withdrawal of his candidature on March 21.
Also, on June 13, the Government of India announced the withdrawal of the nomination of its candidate, Ramesh Chand.
FAO said that members were expected to cast their votes on a one country, one vote basis in a secret ballot which required a simple majority for a valid outcome.
It said that the next elected director-general would be appointed from Aug. 31 to July 2023 and would be eligible for only one additional mandate of four years.
It said that before the election on June 22, the three candidates would address the members of the FAO conference and the voting session would start by 10 a.m. on June 23,
The statement also highlighted that there would also be series of side-events during the conference with special focus on progress across different regions toward attaining food security and nutrition; biodiversity; and youth's role in agriculture.
Since FAO was established in 1945, there have been eight directors-general.
They are Sir John Boyd Orr, UK from 1945 to 1948; Norris Dodd, U. S., 1948 to 1954; Philip Cardon, U.S., 1954 to 1956; and Binay Ranjan-Sen, India, 1956 to 1967.
Others are Addeke Hendrik-Boerma, Netherlands, 1968 to 1975; Edouard Saouma, Lebanon, 1976 to 1993; Jacques Diouf, Senegal, 1994 to 2011; and the present director-deneral, José Graziano da Silva, Brazil, 2011 to 2019.
By Bukola Adewunmi