A new streamlined draft agreement for a comprehensive climate deal was on Wednesday (December 9, 2015) afternoon released in Paris, with the French presidency urging for the finalisation of the deal on Thursday.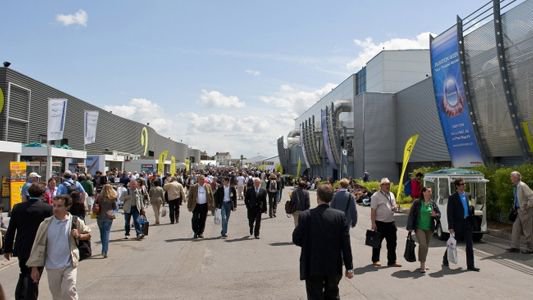 The newest version of draft Paris Agreement appears to show progress from 1,609 open brackets and 228 Options in the pre-COP November 10th draft text to currently 366 open brackets and 47 options.
The development looks to have raised some level of hope that something positive will eventually emerge from Paris. Nonetheless, skeptisim is rife over the emergence of a global legally binding climate agreement, as delegates analyse and offer comments on the what is increasingly looking like an historic summit.
Patrick Cage, Coordinator of the ParisAgreement.org Media Platform, says: "Our analytics demonstrate the progress being made towards a final universal Paris Agreement. Yesterday evening, countries' support of the presidency to develop a new text revealed continued political will and signaled positive momentum in crafting what may become the largest environmental agreement of our lifetimes. If countries maintain the same spirit of cooperation and flexibility, then we expect to leave Paris with a foundation for coordinated and effective global action on climate change."
Catherine Martini, Assistant Team Manager of the ParisAgreement.org Media Platform: "The new text out is remarkably clean. It saw 79% reduction in brackets, an 18% reduction in options, and a 57% reduction in words from the pre-COP text. Last night in the Comite de Paris, the process was adopted swiftly by all countries that led to this new text today. This shows an unprecendented trust in the COP presidency, and that we have a well-oiled machine working here at COP21."
In a reaction, delegates called on countries to choose the strongest possible options in the final hours of the Paris Climate Summit in order to better protect vulnerable communities and speed up the transition to renewable energy.
Mohamed Adow, Senior Climate Advisor, Christian Aid: "The next 24 hours are critical. This is where the real negotiations will begin. We really need countries to fight to keep in the high ambition options on climate finance, the long term decarbonisation goal and a ratchet mechanism to ensure the agreement evolves to meet the needs of a changing world."
May Boeve, Executive Director, 350.org: "We're asking for a clear signal out of Paris, but some parties are still muddying the waters with weak text. If countries are serious about keeping warming below 1.5°C, we need to see a firm commitment get off fossil fuels and move to 100% renewable energy by 2050, and an ambition mechanism to help us get there. Politicians need to start living up to the title of 'leader' in the next 48 hours."
Michael Brune, Executive Director, Sierra Club: "The updated climate text today marks a key moment for the Paris agreement.  Political leaders will make final choices in the coming hours about how we take global action to fight the climate crisis.  Sierra Club urges ambitious and just action to leave a safer home for our children and protect the world's most vulnerable nations."
Kaisa Kosonen, Climate Policy Advisor, Greenpeace: "Some of the words in this text are smeared with the fingerprints of the oil-producing states. It's a mix of the good, the bad and the ugly, but we've got three days to force the worst stuff out and get a decent deal. It's crunch-time now, it's going be hard, but there's a lot still to fight for. It's good that a temperature goal of 1.5 degrees C is still there.
"It's bad that countries' emissions targets are so weak and there's very little in the text that makes them come back soon with something better. But worst is the deadline for phasing out carbon emissions. Right now this draft deal contains wishy-washy language instead of setting a tight deadline of 2050. Without a date it won't have weight.
"This shouldn't be such hard work. Renewables are already displacing polluting energy systems across the world, contributing hugely to a possible peaking of global emissions. There's a disconnect between what's happening in this conference hall and what's happening in the real world. The negotiators now have three days to raise the bar. If they can commit to a 1.5-degree goal, they should be able to set a fossil fuel phase-out date of 2050, as that's the only way to get there. And they should agree that countries will come back soon with more ambitious emissions targets that are regularly strengthened. Ideally this deal would commit us to 100% renewables, protect Indigenous Peoples, guarantee funding for poorer countries to develop without loading the atmosphere with carbon, and compensate people on the frontlines of climate change for loss and damage."
Alden Meyer, Director of Policy and Strategy, Union of Concerned Scientists: "It's encouraging to see a cleaner text that contains fewer brackets as a result of agreements being reached on issues like technology development and transfer and capacity building. However, the agreements on the core political issues—the long-term goal, review and revision of INDCs, transparency, loss and damage, and finance—have yet to be resolved. We're now at the critical point of the negotiations. Over the next day or two, ministers need to rise above their differences to create a final agreement that rapidly transitions the world to a clean energy economy and allows us to avoid the worst impacts of climate change."
Sven Harmeling, Climate Change Advocacy Coordinator, CARE International: "All the elements for a meaningful deal are on the table, but now the fight begins on trade-offs. It's encouraging to see 'loss and damage' recognised in the draft text, but its place is not yet secured. The means to deliver solutions for climate impacts are also falling short from what is needed. This is a question of survival for the world's poorest and most vulnerable people and communities."
Adriano Campolina, Chief Executive, ActionAid International: "The draft agreement continues to leave developing nations hanging.  There are just two days to reach a deal that is fair and just for the world's poorest.  With what's currently on the table, rich nations are still holding the purse strings, unwilling to commit to their fair share of action to save the people and their planet."
Helen Szoke, Executive Director, Oxfam: "There is still a long way to go: this is crunch time. The chance to set new funding targets from when the Paris deal comes into force in 2020 is still very much on the table and needs to stay there if developing countries are to have any hope of more support in the years ahead. Adaptation hangs on a thread but there is recognition of the need for grants and innovative sourcing to help meet climate funding needs. Despite women being most affected by climate change, any reference to gender equality has been dropped."
Duncan Marsh, Director of International Climate Policy, The Nature Conservancy: "On Wednesday evening in Paris, negotiators have succeeded in boiling down remaining issues to those that can only be decided by their political leaders. Of course, these are the ones that have divided countries for years, so resolving them will still not be easy. It is essential that compromise be found that establishes a strong but flexible system of strong transparency and accountability for all countries, and affirms the important role that lands, oceans and other ecosystems can play in minimising and protecting against climate risks."
Alex Doukas, Senior Campaigner, Oil Change International: "Big fossil fuel interests have infiltrated the new text in a number of ways. For example, by weakening text that would have ensured that scarce international public money goes to solving the problem, and not fueling it. Countries will have to push back to make sure that big polluters don't leave their dirty fingerprints all over this deal. Regardless of the ultimate outcome, the end of the fossil fuel era is inevitable. World leaders have a chance to catch up to a growing movement here in Paris, but they will have to spend the next two days working on behalf of people, not polluters."
Paul Cook, Advocacy Director, Tearfund: "A climate deal which works for the poorest people on the planet is still within reach, but in the next few hours countries need to do a lot of work to back the right options. Parties need to back 1.5 degrees, 5 year ratchets to strengthen planned emissions cuts and significantly scaling up from $100 billion of climate finance for developing nations to make this a good deal for the world's most vulnerable."
Germana Canzi, senior international analyst at the Energy and Climate Intelligence Unit (ECIU): "The French Presidency has done a very good job in moving negotiations forwards and ensuring there is positive momentum towards a deal after the ambition generated by global leaders last week. Ministers have clearly made huge progress in the last few days, but there are still issues to be resolved, including on the long-term goal that is ultimately needed to solve climate change.
"Many countries have come into negotiations recognising that a clean energy transition and a decoupling of emissions from economic growth are underway already, but Paris could be a key accelerator towards the end of the fossil fuel age."
Mindy Lubber, president of Ceres and director of the Investor Network on Climate Risk, a US-based network of 115 investors collectively managing $13 trillion: "The global business community has been looking for a catalytic signal from Paris and, judging from today's text, it appears we're close to getting it. It's encouraging to see it includes clear and specific long-term emission goals, coupled with concrete ambition mechanisms beginning around 2020. It gives me hope that a clear market signal can be achieved that will unleash trillions of dollars — not just billions — in an accelerated clean energy transition worldwide."
Philippe Joubert, Chair of the Prince of Wales's Corporate Leaders Group, which brings together 23 European companies employing 2 million people in 170 countries, with combined revenues of $170 billion: "We expect world leaders to demonstrate their leadership in finalising the agreement required and we urge them to listen to the voice of business. We need a clear vision of the world we're shaping for tomorrow, a direction of travel. This means a specific long-term zero emissions goal well before the end of the century. The impetus from a strong Paris outcome will enable us to speed up and scale up our solutions."