Allianz and ABP, two of the world's biggest institutional investors, on Monday in Paris, France at the UN Climate Change Conference (COP21) joined the Portfolio Decarbonisation Coalition (PDC), a group of investors committed to supporting the fight against climate change.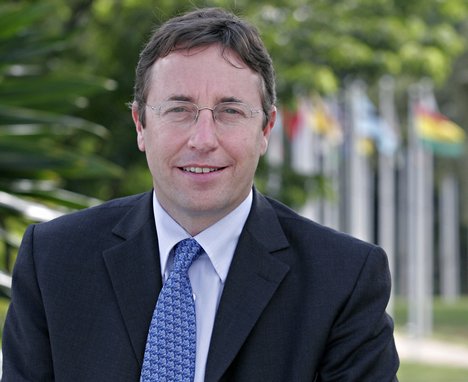 With Allianz and ABP, the PDC now convenes 25 investors overseeing the gradual decarbonisation of a total of $600 billion in Assets under Management (AUM), dramatically surpassing the PDC's target of $100 billion.
By joining the coalition, the two organisations are sending a strong signal to world governments gathered in Paris to negotiate a new global treaty on climate change.
"The success of the PDC is a clear signal that leading investors are recognizing the inherent risk that climate change poses to their portfolios," said Achim Steiner, Executive Director of the United Nations Environment Programme (UNEP) and UN Under-Secretary-General. "By aligning their portfolios with the low-carbon economy, they are playing a key role in the climate action the world wants to see."
Portfolio decarbonisation means investors systemically integrate carbon information into portfolio design, signalling that climate change, and the corporate response to it, is critical to shareholder value and investor interests going forward.
"Climate change requires fast and collective action and continued commitment for decades to come. Our knowledge of risk, our financial resilience and long-term investment horizons enable us to offer effective support for climate protection while making the most out of long-term opportunities for our clients," said Oliver Bäte, Chief Executive Officer of Allianz SE. "Delaying action will be costly and will damage growth prospects."
Mr. Bäte called on his industry and long-term investors to join in on climate actions and to support clients and governments in their low-carbon transition.
"More and more companies and states will incorporate climate change considerations – they are going to address physical climate risks, they want to reduce emissions and they have to reflect regulatory needs and developments," he said. "We will anticipate these risks and opportunities in our investment and insurance portfolios."
Allianz's climate and decarbonisation actions will include the phasing out of coal investments, the use of environmental, social and governance scoring in investment decisions across its portfolio of own investments, and scaling up its investments in renewable energy.
Allianz is one of the leading private investors in renewable energy, with more than EUR 2.5 billion committed and plans to at least double these investments.
"We and all signatories of the PDC need an ambitious and reliable regulatory environment now to live up to our commitment to scaling back our financing of carbon-intensive businesses, and investing in renewables and low-carbon infrastructure. If this is fulfilled, then climate protection will not fail because of a lack of funding," Mr. Bäte said.
Co-founded by the United Nations Environment Programme Finance Initiative (UNEP FI), the fourth National pension fund of Sweden, AP4, Europe's largest asset manager Amundi and CDP, the international not-for-profit organisation holding the largest global collection of corporate environmental data, the PDC was launched at UN Secretary-General Ban Ki-moon's Climate Summit in September 2014.
Corien Wortmann-Kool, Chair of the Board of Trustees, ABP:  "By providing our investment managers with carbon budgets alongside the return objectives and risk budgets, we want to achieve the dual objective of good investment returns and continuous reductions in our carbon footprint."
Paul Dickinson, Executive Chairman CDP: "We have reached a tipping point in the way investors view the impacts of climate change, which is borne out by the momentum of the PDC. The role of investors will become ever more critical as discussions progress at COP21 towards a binding deal. With growing demand for CDP's raft of investor tools including our latest sector research for investors, we are seeing major investors appreciating the impact of environmental factors on the bottom line. They need reliable environmental data and tools to assess financial risks and opportunities which we must provide."