Countries in the Caribbean are assessing hurricane damage from Hurricane Irma and deploying sanitary engineers and other experts, with help from the Pan American Health Organisation (PAHO), to support recovery efforts in the most affected islands, even as the hurricane moves to other islands and toward the US mainland.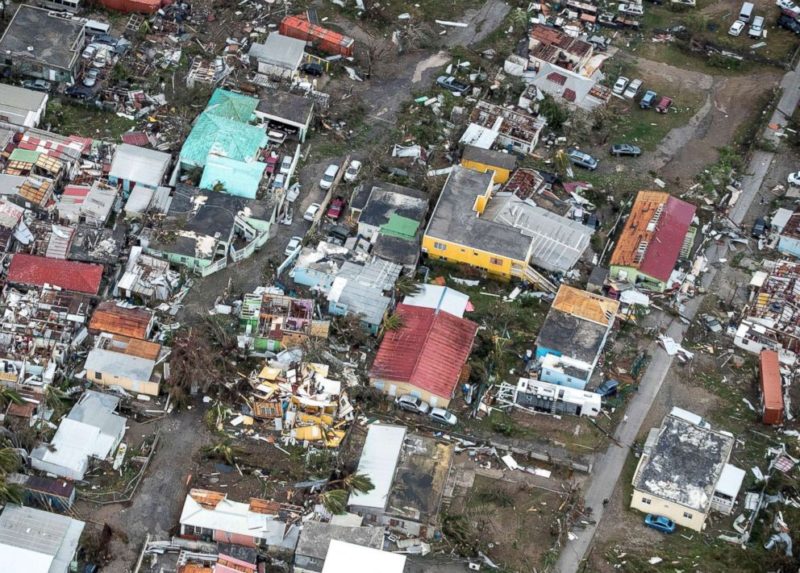 Life-threatening winds, storm surges, and rainfall hazards have already impacted Anguilla, Barbuda, the British Virgin Islands, Puerto Rico, St. Martin, St. Bartholomew, and other countries and territories, causing extensive damage to critical services.
"We have seen the health sector severely impacted on many islands, with devastating effects from Hurricane Irma," said Dr. Ciro Ugarte, who heads Health Emergencies Department of the PAHO, which serves as the Regional Office for the Americas of the World Health Organisation (WHO), and as the health organisation of the Inter-American System.
"Our Disaster Task Force is fully activated and regional response teams are fanning out throughout the Caribbean," Ugarte added.
Technical experts in water and sanitation, health infrastructure, damage and needs assessment, logistics, coordination, and humanitarian supplies management are being deployed to the most severely affected islands, collaborating with other agencies and often using military transport, Ugarte said.
In a teleconference with PAHO emergency staff in the Caribbean on Thursday, September 7 2017, Anguilla reported extensive damage to critical services including airport, hospitals, schools, fire stations, police stations and prison. One fatality has been reported so far. 90% of utilities (electricity, mobile, cable) are reported damaged and 90% of roads are impassable.
In Barbuda, initial reports indicated major damage to roofs, utility poles, and uprooted trees, with 90 percent of structures destroyed, according to Antigua and Barbuda officials. Access to Barbuda is limited, and damage assessments are set to take place.
British Virgin Islands reported that the National Emergency Operations Center (NEOC) has been destroyed and operations moved to an alternate location. Many people are in shelters, and damage assessments are underway.
Puerto Rico reported that major parts of the island suffered electrical outages, and may take weeks to restore service. As a result, around 17% of the population is reportedly without access to drinking water. Several hospitals on the island are without electricity, and generators are being sent to support.
Saint Martin and St Barthelemy reported widespread flooding, power outages, and damage to roofs of houses. Government offices in Saint Martin were damaged.
Hurricane Irma, a Category 5 storm with maximum sustained winds of 185 mph, continues to head northwest affecting Dominican Republic, Haiti, and Turks and Caicos, before hitting Cuba and the Bahamas.
In Haiti, five teams have been sent out to the northern departments which are likely to be affected by the hurricane, PAHO's country office reported, and planning is underway for response, with other teams on standby.
PAHO's Disaster Task Force has pre-positioned emergency supplies for the countries, including Emergency Medical Kits and Cholera Kits in case they are needed.  PAHO is also said to be making available its Emergency Fund for disasters, and has been in contact with other agencies to mobilise additional resources for affected countries.