The Benue State Government has been asked to expedite action on completing the Cancer Screening Centre under construction at the Pauline Makka Women Centre, Makurdi in order to harness its health and economic benefits.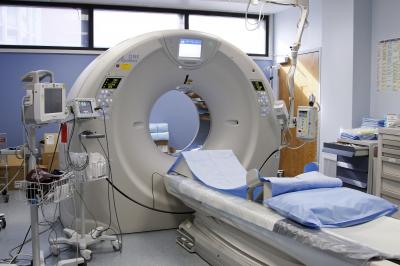 The Benue State House of Assembly, which made the call on Tuesday, 24 January 2017 during plenary in resolutions after debate on the report of the House Standing Committee on Women Affairs and Social Development, was on a familiarisation visit to the ministry.
Furthermore, the House, while frowning at the sorry state of the State Rehabilitation Board, Apir called on the Bureau for Local Government and Chieftaincy to ensure that local government councils remit their counterpart fund to the Board as stipulated by the Edict setting it up so as to make it live up to its responsibilities.
In the lead debate, Chairman of the House Committee on Women Affairs and Social Development, Matthew Ire (Oju II/PDP), who noted that facilities under the ministry were in a sorry state, revealed that the Cancer Screening Centre which has been roofed has gulped N25 million out of the initial contract sum of N1.3 million.
He stressed that the committee findings show that, due to increase in prices of building materials among others, the contract which was awarded in 2010 with construction starting in January, 2011 is undergoing review.
Mr Ire added that the Cancer Screening Centre was the first of its kind in the North-Central Zone and has to be completed to save lives in the state and beyond.
In his submission, Chairman, House Standing Committee on Health, Dr Adoga Onah (Oju I/PDP), who noted that the cancer screening centre in the state would be of immense benefit and help to the people, stated that facilities that could generate more revenue for the state abound under the Ministry of Women Affairs and Social Development.
To this end, he charged government to source for funds to complete the cancer screening centre, adding that it is regrettable that government initiates projects but end up being abandoned halfway.
Ruling, Speaker, Mr Terkimbi Ikyange (Ushongo/APC) who commended the committee for its oversight function, charged them to investigate more into operations of the ministry and her out-stations as it is essential to the growth of women and social development.
The Ushongo legislator noted that, in the face of the current recession, it is expedient for the state government to explore all ways to improve her Internally Generated Revenue (IGR) and avenues such as the cancer screening centre will come handy.
By Damian Daga