U.S. President Joe Biden has been called upon to take bold executive action to end the era of fossil fuel production, protect communities reeling from the climate and COVID-19 crises, and #BuildBackFossilFree.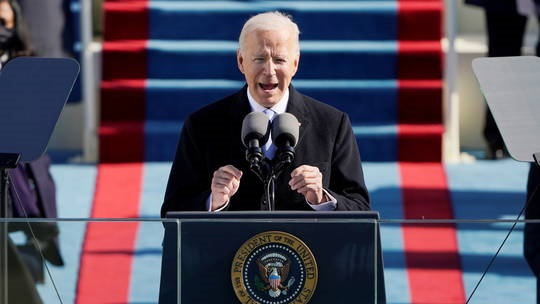 The call was made at a digital rally on Tuesday, January 26, 2021 hosted by Build Back Fossil Free, a growing campaign of nearly 200 groups representing millions of people across the country fighting for intersectional justice.
The groups are said to have come together to ensure Biden becomes the climate president he promised to be. 350.org is a founding member of the campaign.
President Biden will on Wednesday, January 27 unveil an "omnibus" climate change order that takes a series of actions to combat climate change on the national and international level.
The plans include:
Announcing the Climate Leaders' Summit to take place on Earth Day, April 22.
Ordering a moratorium on the Interior Department offering new oil and gas leases for onshore and offshore federal lands. The suspension could last one year for oil and gas and up to three years for coal. During the pause, the administration is expected to review the criteria under which leases and drilling permits are given.
Reestablishing the Presidential Council of Advisors on Science and Technology.
A memorandum urging federal agencies to make decisions based on available science and evidence.
In a reaction, Natalie Mebane, Associate Director of Policy at 350.org, said: "Week two of Biden's term makes clear that climate is a top priority. He's gotten straight to work reversing the devastating ignorance of science and catastrophic environmental rollbacks over the last four years.
"These executive orders are an important step to protecting our communities, lands, and waters, halting corporate pollution and giveaways to fossil fuel CEOs, making strides towards environmental justice, and jumpstarting a clean energy economy.
"The temporary halt on new oil and gas leases is critical, and we look forward to the soon-to-be-confirmed Secretary of the Interior nominee Deb Haaland making the moratorium permanent for the health and wellbeing of people and planet.
"Biden's rollout of the Climate Leaders' Summit presents an enormous opportunity for the U.S. to be a world climate leader. As a global climate organisation, we will push for the Summit to inspire bolder ambitions for all nations who signed the Paris Climate Agreement. With less than seven years to turn around the climate crisis, the time is now."