The latest hearing in the case of the Zambian communities consistently polluted by Konkola Copper Mines (KCM), a subsidiary of British miner Vedanta, will be heard at the British Supreme Court on January 15 and 16, 2019. A rally organised by solidarity organisation Foil Vedanta with a variety of other groups, will take place outside the court in solidarity with the victims of ongoing pollution who have been fighting legal battles for justice in Zambia, and now the UK, for 12 years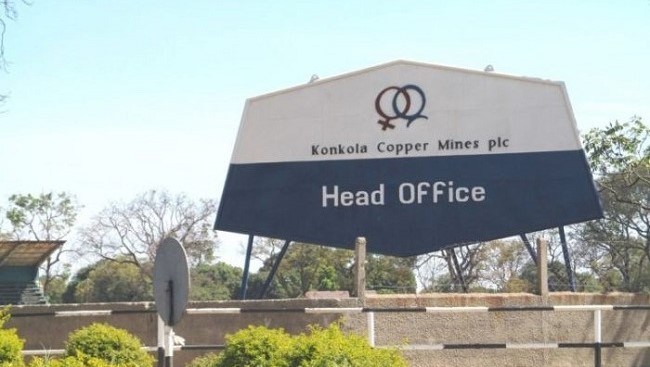 On January15 and 16, 2019 the Supreme Court in the UK will hear Vedanta's second appeal against the High Court's jurisdiction ruling in the case of Dominic Liswaniso Lungowe vs Vedanta Resources and Konkola Copper Mines. Vedanta will attempt to overturn the High Court and Court of Appeal rulings which held that the case of 1,826 polluted farmers against the company and its subsidiary Konkola Copper Mines could be heard in the UK instead of Zambia.
The case could represent a precedent in UK law, as, if a duty of care is found to be owed by Vedanta towards the claimants, this would be the first reported case in which a parent company would have been held to owe a duty of care to a person affected by the operations of a subsidiary who is not an employee of the subsidiary.
This ruling could have major implications for British multinational corporations' liability, a move which would be welcomed by British Green Party MP Caroline Lucas, who expressed solidarity with the claimants, stating: "When British corporations like Vedanta cause toxic pollution overseas, it's absolutely right that they pay for the damage. I stand in solidarity with all those whose drinking water has been poisoned and livelihoods damaged by Vedanta's irresponsible pursuit of profit, and all those campaigning for justice."
In April 2016 a High Court ruling granted the claimants jurisdiction to have their case against KCM and Vedanta heard in the UK, citing KCM's uncertain and opaque finances as one reason they may not be able to get justice in Zambia. The Court of Appeal upheld this verdict in July 2017.
The claimants, represented by UK law firm Leigh Day, are from farming and fishing communities downstream of KCM's mines and plants. They claim to have suffered continual pollution since UK firm Vedanta Resources bought KCM in 2004, including a major incident in 2006 which turned the River Kafue bright blue with copper sulphate and acid, and poisoned water sources for 40,000 people. Some 2,001 claimants took KCM to court in Zambia in 2007. The courts found KCM guilty but denied the communities compensation after a nine-year legal battle. As a result, the victims took their case to UK lawyers.
George Mumbi and Esson Simbeye from Chingola, long term campaigners in the case, issued this joint statement: "Villagers along the River Kafue as well as Chingola residents have suffered severe pollution of water sources ever since Vedanta took over the mines. People used to think British mining companies were better than others, but Vedanta is one of the worst foreign investors Zambia has ever had. After twelve years of criminal pollution, it is time that justice came home to roost in Britain."
In a further development Vedanta Resources de-listed from the London Stock Exchange on October 1, 2018, amid global protests following the killing of 13 people, shot by police during protests against the company's copper smelter in Tuticorin, Tamil Nadu, India.
Commentators (including Foil Vedanta in their comprehensive report on the company's global operations entitled 'Vedanta's Billions: Regulatory failure, environment and human rights) claimed the company were fleeing regulation in the UK. However, Vedanta remains potentially liable in the UK for damages arising from the Zambian case.
A range of groups will join a protest outside the Supreme Court which has been called under the title "Make Pollution Political". Several concerned activists as well as lawyers will also attend the case over the two scheduled days. Protesters outside and inside the Court will decry this British company's complete disregard for human rights and environment, and echo the community's demands for KCM to:
Stop polluting the rivers immediately. Close down the plant until pollution control measures are replaced and upgraded.
Provide clean water to the villages immediately, by tankers or pipes.
De-silt the Mushishima stream and Kafue River and remove contaminated waste.
Remediate the entire polluted area to make it safe to live, farm and fish there again.
Compensate the affected people for loss of health and livelihood. All medical costs should be paid by KCM/Vedanta in future.
Samarendra Das from Foil Vedanta said: "Vedanta's remorseless pollution of the River Kafue since 2005 continues the colonial legacy of environmental racism which made the Zambian Copperbelt a global pollution hotspot. While the financial and material gains from copper have been allowed to flow seamlessly out of the country, justice risks being restricted by economic and institutional barriers of territoriality.
"We very much hope that the court will enable the fight for justice to continue." Nnimmo Bassey, a close associate of Nigerian activist Ken Saro Wiwa, and Director of the Health of Mother Earth Foundation, made this comparison to the long campaigns against pollution in the Niger Delta, "The Vedanta case mirrors the Niger Delta situation and underscores the critical need for solidarity between communities impacted by mining across the continent, indeed across the world. International oil corporations operating in Nigeria are deft at utilizing loopholes in the legal system to ensure that cases are often never decided within the short lifespan of the litigants. When they are found guilty, they can shrug the sentence off as they are sure the government would be unable to force compliance since they are literally in bed together due to the business partnerships that are rigged against the people and the environment. Litigation in the home countries of the offending companies has been the option that offers a ray of hope for justice for the poor and for Mother Earth."