The Consul-General of Brazil in Lagos, Amb. Maria Figueiredo, on Monday, November 27, 2017 announced her government's plan to share its philosophy of protecting small farmers with Nigeria.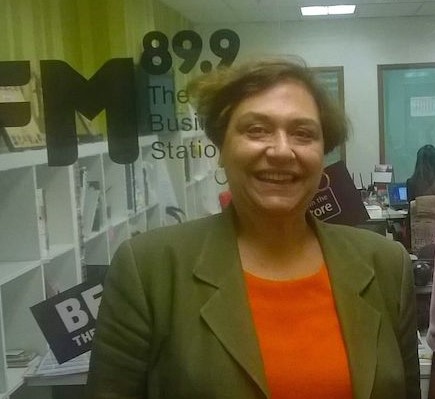 Figueiredo made the announcement in Lagos at a Business Forum between a Brazilian Delegation, members of the Nigerian-Brazilian Chamber of Commerce and Industry and other Nigerian businessmen and women.
The consul-general said that it was imperative for Nigeria to protect her small farmers to be sustainable and self-sufficient in the production of food for home consumption.
According to her, about 70 per cent of food produced and consumed in Brazil is from the small farmers.
"We are really ready to share our philosophy for protecting small farmers with Nigeria.
"An official from my country's Ministry of Agriculture will be visiting Abuja soon to share our philosophy for protecting small farmers with Nigerians.
"In Brazil, there are laws that are made to protect small farmers. So, I feel that Nigeria should also protect such farmers,'' she said.
Figueiredo said that Nigeria should not only continue to promote big farmers, whose agricultural products were always exported to the international market.
She said that the delegation was visiting to explore the possibility to discover the Nigerian market for the importation of agricultural equipment from Brazil.
President of the Nigerian-Brazilian Chamber of Commerce and Industry, Mr Emmanuel Ibru, said that there would continue to be synergy between Nigeria and Brazil.
Ibru, who said that there was a lot for Nigeria to learn from Brazil, also announced his organisation's plan to soon organise another visit to Brazil.
He said that the chamber would continue to encourage and promote trade and knowledge transfer between Nigerians and Brazilians.
Trade relationship between Nigeria and Brazil dates back to 18th century. Nigeria and Brazil enjoy warm cultural and trade relationship. Many Afro-Brazilians trace their roots to Nigeria.
Brazil is the largest country in Latin America and Nigeria is the most populous nation in Africa. Both countries are key players in the economies of their regions. Brazil is a leading political and economic power in Latin America. Nigeria is equally the leading political and economic power in West Africa.
Nigeria is the second largest trade partner of Brazil in sub-Saharan Africa and 11th in the world. Brazil is the third largest importer of Nigerian crude oil after USA and India. Nigeria balance of trade with Brazil is very favourable.
Brazil's key industries are textiles, shoes, chemicals, cement, agriculture, motor vehicles and parts, other machineries and equipment. Major export products include aircraft, coffee, vehicles, soybean, sugar, rice, orange juice, iron ore, steel, textiles, footwear, electrical equipment, etc.
Brazil's current account surpluses had continued to hit record levels, indicating that exports were growing strongly. Its income per head is now 12 times that of India and China.
Nigeria has a great deal to learn and tap from Brazilian experience.
By Victor Asije