The National Biosafety Management Agency (NBMA) has assured Nigerians that the agency is ensuring all Genetically Modified Organisms (GMOs) pass all safety regulations before being released into the environment.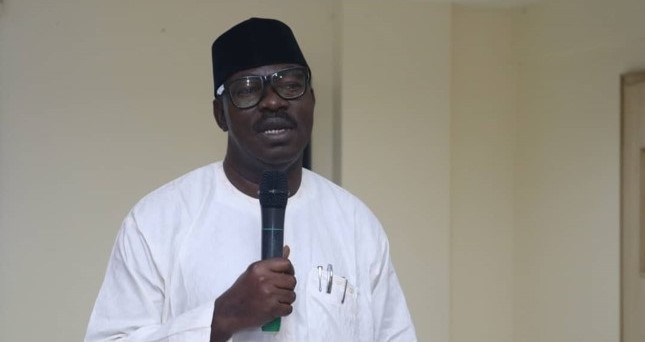 Dr Rufus Ebegba, the Director General (NBMA) gave the assurance in an interview with the News Agency of Nigeria (NAN) in Abuja on Thursday, October 24, 2019.
According to him, so far, all the GMOs that have been produced in the world have been highly regulated and none have been confirmed to cause any harm.
"The issue of GMOs goes beyond what we are seeing on the face value. The World Health Organisation, the Food and Agriculture Organisation have adopted it, the UN itself as a body will not allow any technology that is harmful to human nature.
"What has been adopted overtly is that let there be laws, regulations, constitutional arrangements to ensure laws are implemented and the sector is controlled so that they will be no problem."
Ebegba, however, noted that potential harm might result from GMOs that were not regulated or the ones intentionally and maliciously produced to cause harm .
He said that all GMOs must pass safety regulations on both the environment and on humans before being released for consumption.
Ebegba said safety measure had been put in place by the agency to ensure no GMO had any adverse impact on the environment such that they become evasive to the environment.
He said the agency ensured no GMO became predominant and displace other organisms, making them unable to survive.
"If we produce a particular GMO for a particular insect resistant, we ensure it does not affect other insects and other organism that fall within the biodiversity circle; it must be specific and must not have non-target effect."
The biosafety boss said that the agency ensured that GMOs did not cause toxins in the body of the organism and when consumed would not cause allergies in the body.
He said the agency even went beyond these measures to ensure that the organisms did not have any negative socioeconomic impact by not affecting "our cultural values or reducing the country's economic value''.
"A particular crop that is genetically modified must add economic value to the economy and farmer.
"The farmers must have higher productivity; it must not harm their economic lives and they must make profits and enhance their income and enhance higher productivity.
"Those that are produced for nutritional enhancement must confer that quality in that particular organism."
Ebegba said that the GMOs in the country had met the above safety regulatory conditions.
"So if anyone is coming up to say GMOs are not good that is the person's opinion.
"What we are saying is that in Nigeria, we have what it takes to make sure that GMOs that are to be released will not be harmful to Nigerians," he said.
By Okeoghene Akubuike