The Agro-Processing Productivity Enhancement and Livelihood Improvements (APPEALS) project, a World Bank, Federal Government and Lagos State Government initiative, says production of bio-fuel from rice husk is an untapped goldmine.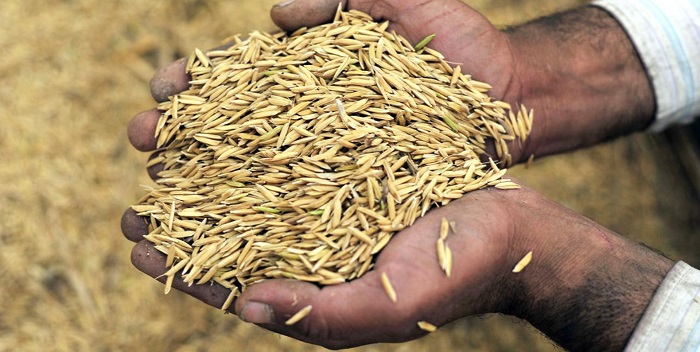 Mrs Oluranti Sageo-Oviebo, the State Project Coordinator, made this known on Wednesday, September 30, 2020 in Lagos.
Sageo-Oviebo said that demonstration of the technology had become imperative owing to the projects and Lagos State Ministry of Agriculture's various interventions to develop rice value chain in form of productivity enhancement.
Theme of the demonstration is: "Demonstration of Commercial Production of Bio-Fuel (Briquette) to Lagos State Farmers".
It was held at the Rice Cottage Processing Centre, Ikoga, Badagry in Lagos on Sept. 29 as a proactive measure toward reducing waste generation from rice husk.
Sageo-Oviebo said the project, in its foresight, was introducing the technology, because "there is bound to be an increase in waste generation.
"As a result of increased rice yield, there is need to turn the waste into wealth for farmers in the value chain.
"As a result of the intervention of the project as well as the Ministry of Agriculture on rice farming, we know that in the next few months, there is going to be huge rice wastes generated.
"Considering the soon-to-be commissioned 32 metric tons rice mill by the state government in Imota, Ikorodu, that is why there is need for us to empower our farmers, train them and build their capacity on the utilisation of wastes while converting it into wealth.
"That is why we have this demonstration on the production of bio-fuel, which is basically the rice briquette to be generated from the wastes in rice production.
"Jobs will be created as a result of this, because lots of women and young people will adopt this technology.
"Hopefully, the beneficiaries will adopt these technologies and we will be able to export this briquette out of Nigeria.
"The technologies are easy to adopt and inexpensive and the beauty of the project, when you demonstrate a technology and you see that you can use it, whatever effort you make, the project comes and see what you have done, then look for ways to support you," she said.
Sageo-Oviebo said that the feedback from all the value chain, had been satisfactory.
"Everyday, we have new intending farmers coming on board and telling us they want to start farming as a result of what they have seen.
"We have been able to support 10 Commodity Interest Groups (CIGs) in Gberefun and five CIGs in Ghanido.
"The 10 translates to a 100 and the five to a 50 more farmers. With all these supports, we are going to have a lot of rice and its attendant wastes," she said.
Commenting, Mr Idris Balogun, Productivity, Enhancement Specialist, Lagos State APPEALS, said using the briquette for drying foods would make them wholesome for consumption and environmentally friendly.
According to Balogun, the utilisation of the waste into wealth would improve the livelihoods of farmers because it was an untapped goldmine.
"It is the utilisation of rice husk considered as waste into wealth generation. From the demonstration, they will burn the husk and then start moulding the briquette.
"With all the supports, there will be more yields, so we thought of ways to solve that challenge, putting into consideration the environment and we concluded that processing into briquette was the safest and cheapest.
"The idea of felling tree for firewood and charcoal should be brought to the barest minimum. Using this briquette will make our foods more wholesome because it does not emit carbon dioxide.
"The machines are affordable and we have presented three types, depending on what the farmers can cope with," Balogun said.
Also, Mr Wale Karunwi, Managing Director, Kalos Afro Homes Integrated Farms, said that the briquette do not smoke or emit dangerous gasses.
Karunwi said: "Today, we are talking about briquette from rice husk.
"This briquette does not smoke, at the point of processing the rice husk into briquette, those injurious gasses have been eliminated, making it safer than ordinary charcoal.
"This technology is known globally, but we are just getting to know it in Nigeria, and it has become imperative because of the hazards inherent using charcoal and firewood.
"It is an emerging market and since I have been using it in my farm, we have been overwhelmed from people coming to us with their rice husk.
"Rice husk is gold, they can also be converted to organic fertiliser," he said.
In his remarks, Mr Segun Atho, the National Deputy President, Rice Farmers Association of Nigeria (RIFAN), said: "It is a welcome development.
"If we can put it into use, we will achieve a lot because this is a professional development for rice value chain. The machines are available and affordable.
"However, government can assist in the form of providing the equipment then you will see some of us specialising in that aspect," Atho said.
Contributing, Mrs Elizabeth Odu, a rice farmer from Gberefun, Badagry, commended APPEALS and the Lagos State Government for the initiative.
Odu said it was a venture that caught her attention and she would like to introduce the technology to her husband, who just retired.
By Itohan Abara-Laserian