"The absence of proper networking, advocacy, general consciousness, regulatory framework and sustained monitoring and evaluation has contributed to the proper green growth problems in the country."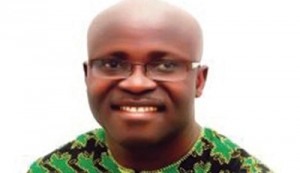 Those were the words of Eziuche Ubani, Chairman of the House of Representatives Committee on Climate Change in an address he delivered at a recent forum in Abuja that seeks to pursue a legislative agenda to promote the nation's green economy growth.
Taking an overview of green economy initiatives for Nigeria, he listed other drawbacks to the nations green economy dream to include: neglect for sustainable environmental practices, climate change effects, lack of coordinated intervention practices, oil spillages/bunkering activities, equipment failures, oil and gas production activities, gas flaring and deforestation.
While describing green economy as a shift to low carbon energy production techniques, efficient life cycle use of materials and more inclusive sharing of economic wealth, Ubani emphasised that the transformation agenda must be taken seriously, and that there should be a defined relationship with green economy policies.
"To attain a higher green growth as envisaged by the Federal Government's Vision 20:2020, there must be a organised government arrangement, legislation policy, and legal framework that contemplates the objectives of the new concept to enable its attainment," he noted, underlining the need for development to constitute little or no negative externalities to people and environment.
"Some firms in Nigeria today are dealers on efficient lifecycle use of materials which principally involves material recycling, waste-to-energy techniques such as incineration purification. A more inclusive sharing of economic wealth not only implies that resources (such as crude oil) benefit majority of stakeholders but more importantly such resources do not constitute an increase to carbon content as experienced in the Niger Delta region."
He traced the genesis of the quest for a green economy in Nigeria to the launch of the National Policy on Environment in early 1990s, saying that the policy had it flaws such as a failure to specify strategies to be adopted in its implementation, advocacy and mitigation.
"I want to note here that the House of Representatives saw the future when the leadership of the Sixth House which the Rt. Hon. Speaker was part of created a Committee on Climate Change. The Committee, in collaboration with the Africa Adaptation Programme (AAP), a programme under the supervision of the Climate Change Department of the Federal Ministry of Environment (SCCD) and the United Nations Development Programme (UNDP), has designed this project to increase the understanding of Members of the National Assembly of their expected role in Nigeria's quest to transit to a green economy."